In 2017, the technology gimmicks are dying and slam-dunk design paired with state of the art hardware is prevailing. What does that mean? It means LG has finally learned to build flagships without scratch-proof plastic and cheap gimmicks. For the full monty, read on below for Tech Void's review of the LG G6 on Verizon.
Design
The LG G6 forgoes the G5's modular concept and brings a more civilized, modern touch of skinny bezels and an impressively tall and vibrant 5.7" IPS display with 1440 x 2880 resolution. It also has fully aluminum and Gorilla Glass (Gorilla Glass 3 on the front and 5 on the back) body that screams premium and sturdy. It feels centered in your hand at 5.75 oz and resembles something closer to a piece of art than a child's smudgy gadget (i.e. LG's famed G Flex). It also comes ready to please in software, utilizing Android 7.0 Nougat's simple and efficient UI (still covered by an LG UX 6.0 software skin) and its new Google Assistant, which debuted on the Pixel.
[slideshow_deploy id='10558′]
A simple round power button/fingerprint reader is the back with a volume rocker on the left side of the device. All home screen buttons are capacitive. A dual 13 megapixel camera resides on the back above the power button, which is a shame since you'll be smudging it on a daily basis if you prefer fingerprint security. A 5 megapixel camera is also on the front.

The smartphone's shape is soft yet angular without any sharp edges. It's not dissimilar from Samsung Galaxy S7, S7 Edge or the more recent S8. There's a USB-C port at the bottom for fast charging and, of course, a headphone jack on the top edge. Antenna bands can be seen at the top and bottom like every other flagship, as well as one impressive loudspeaker at bottom.
LG outdid themselves with this design, borrowing plenty from Samsung, Apple, and HTC's One series. And adapting to that premium look of sturdy metal and glass puts LG's older models into that cheap toy category.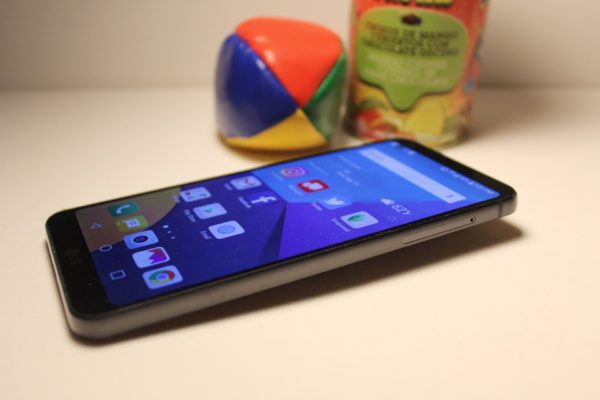 Hardware
Inside the LG G6 is the Snapdragon 821, Adreno 521 GPU, 4GB of RAM, and a non-removable 3300 mAh battery that pulls through the night. While LG has long been a fan of removable batteries, with Qualcomm Quick Charging 3.0 aboard and Android's supreme efficiency, it's a surprisingly welcome change.
The G6 has 32GB of internal storage available in addition to a microSD slot in the SIM tray, allowing an extra 256GB if you can provide it. Unfortunately, consumers can't swap this storage as internal memory like you can on some other Android devices, but a warranty-breaking root could do the trick. But the G6's body has one other trick up its sleeve–it's IP68 certified. This means you can drown it for half an hour in a meter of water without a single glitch. We even gave it a quick shower to prove it.
Software
LG's UX 6.0 user interface gives us the same gripes we had about the G5 and V20. In 2017, Android has finally made their software palatable to those who know nothing about the complexity of its back-end. LG's UI is simple and bubbly, but Android 7.0 Nougat is so beautiful without LG's meddling, it's somewhat irritating they haven't scaled it back. But every brand needs an identity, and I still welcome many of LG's features. For instance, there's Knock On which continues to allow users to double-tap the screen on and off rather than using the power button. It's my absolute favorite button-less feature on any device.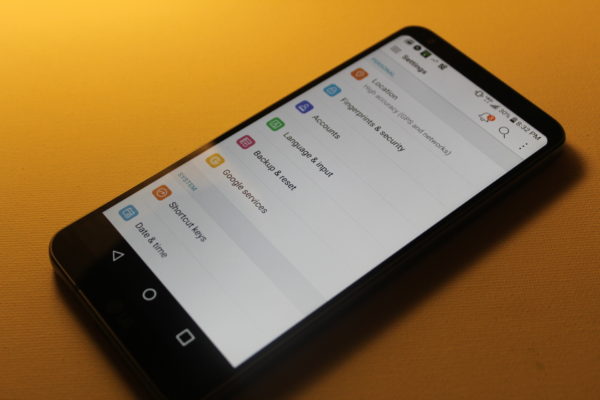 Speaking of button-less, the fingerprint reader is absolutely instant (located on power button), and that I found impressive considering you need to awkwardly reach behind this 5.7" device to use it. Of course, this can smudge the camera if you're not very dexterous, so using a security pin or pattern code might be just as well.
Google Assistant can also be triggered by holding the home button (on screen), and like Google Now before it, getting quick answers to questions, game scores, and directions is easy with the usual,"Okay, Google," beckon. Specific to Google Assistant, playing word games with Google can be a fun way to pass the time. Mad Libs is my favorite.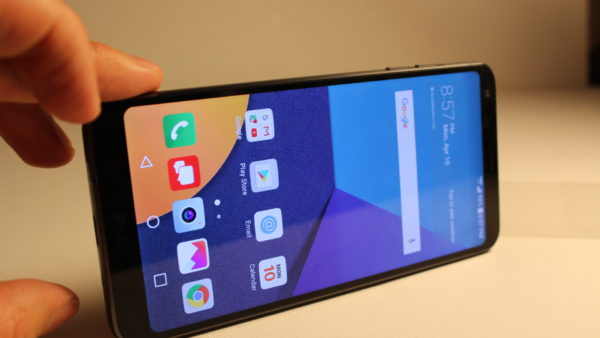 General Use
The LG G6 is not much bigger than other flagships these days, even at 5.7". The bezels are so trim, it feels closer to a 5.5" device, and the body is balanced and shaped so well it's comfortable to grip. The main issue is the G6 is just so damn slippery. If I were to buy one, I'd definitely buy a skin, case, or PopSocket to make sure I could carry it around without fear of a drop. We all know Gorilla Glass isn't invincible, no matter its iteration.
As for using the device, I actually encountered problems with responsiveness on the LG G6, and it was difficult to judge where it originated from. It could have been a lack of sensitivity on the capacitive screen, actual software lag, or simply the fact the screen was too large for me to properly tap things with my fingers. In general, these problems were rarely noticeable, but it occurred frequently enough to cause concern during our review period, and it's an issue I've never experienced on a flagship phone in the past few years.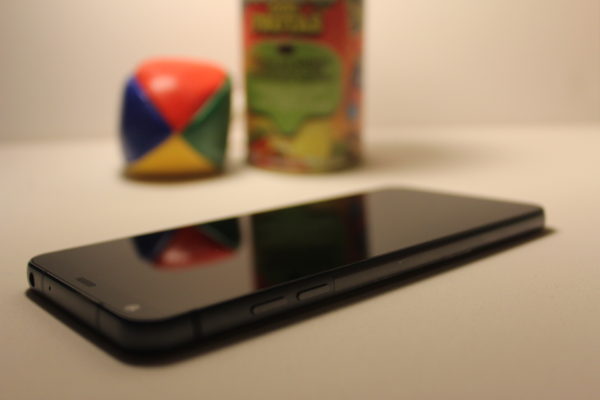 Nevertheless, I really enjoyed using the G6. The 18 x 9 display is so unique, it makes every activity an eye-popping experience when playing around with the device. However, games and video can be irritating with black bars when displaying 16:9 content. But when colors fill the entire frame, it's a very visceral experience. I also enjoyed reading Kindle books and news articles, as the bonus of the screen real estate is a few extra lines of text at once. LG's QuickMemo+ software feature is also fun taking notes on a home screen, typing up a to-do list, doodle, or just goofing around during a meeting. Of course, none of this compares to what LG brought to its cameras.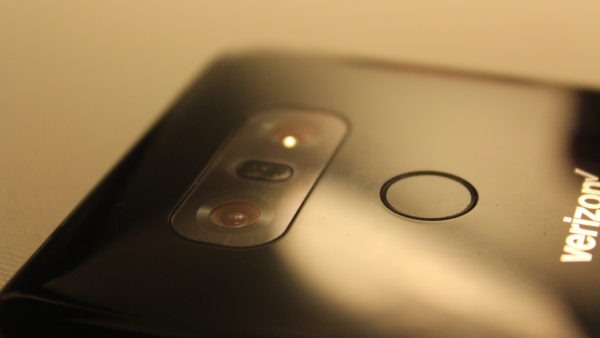 Camera
LG one-upped its competition this year with dual 13 megapixel cameras on the back. Like the LG V20, wide angle shots and regular can be taken, and it can be swapped with ease through LG's camera app. They actually take in a 125-degree field of view with a f/1.8 aperture. This is great for shots of landscapes like the National Mall or photos of your kickball team. Photos turn out over-saturated at times, but generally they're crisp and vibrant photographs that can compete with the best smartphone cameras out there. Consistency of image quality isn't up to par with the Pixel XL or the S8, but you won't think they're ugly by any means.
[slideshow_deploy id='10560′]
The manual controls in LG's camera app are also quite useful for hobbyists who want to set shutter speed, white balance, and aperture, and play around with these highly tunable sensors. LG has also included a lot of features like dual-shot mode for taking a wide-angle and standard photograph at the same time, modes for combining photographs (i.e. snap shot, match shot, grid shot, and guide shot), and the ability to take slow motion video. Overall, it's a very satisfying camera to use, and the results are usually inspiring, even in low light scenarios. As for the 5 mp selfie camera, we had no complaints there either. LG throws in the usual ability to say cheese shutter, which allows you to take a photo by saying, "smile, whiskey, or kimchi."
Battery
The 3300 non-removable mAh battery in this phone is a giant leap from the 2800 mAh in the G5, which was removable. However, the G6 also is 5.7" vs last year's 5.3". That 18 x 9 display takes a lot of energy and it shows.
Rather than a full two days of longevity you expect from a flagship phone (with average use), I averaged 24-30 hours with this review unit. That's not to say it's disappointing. On minimal use and standby, the G6 can last even longer (rated for 72 hours), but if you plan on using this device to watch 4k videos, record and photograph, and read news at close to full brightness, a day and a half is what you'll should expect. While that may not rank high against the heavyweights of efficiency like the Samsung's Galaxy S8 or 7 Edge, the disadvantage here is minimal. Of course, with consumer expectations being much higher lately, even if you can quick charge your phone to 60% in 20 minutes, this factor might not feel adequate for everyone.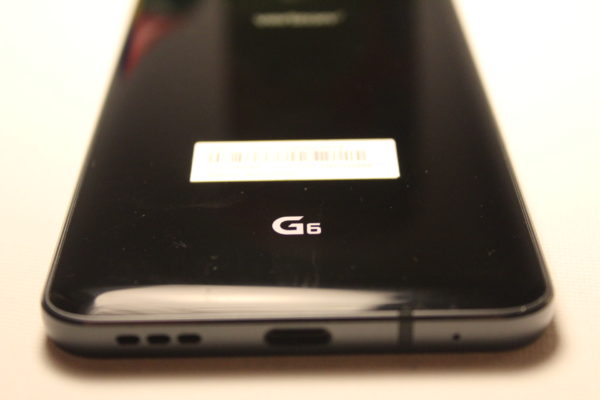 Overview
The LG G6 is just an insanely attractive handset I felt proud to lay down on a table. Even being jet black, the light bounces off the G6's curvaceous body and mild angles with stunning results. Performance is great, but we did see some hiccups in response occasionally, which isn't something you should see on a flagship smartphone. It's not as fast as the S8, the battery isn't the longest (giant screen), and the cameras, while generally incredible, are less consistent and produce over-saturated results many times. Still, to say this isn't a great smartphone would be an injustice to LG, which finally produced something worthy of calling a flagship (no more plastic). The design around its 5.7″ 18 x 9 display is beautiful and its hardware is top-notch.  It's also cheaper than many other devices. You can pick one up for yourself at Verizon for $672 or $28/mo. in platinum or black. As always, shop around. Also, be sure to wait and see how LG's smaller version of the G6 stacks up, the G6 Mini.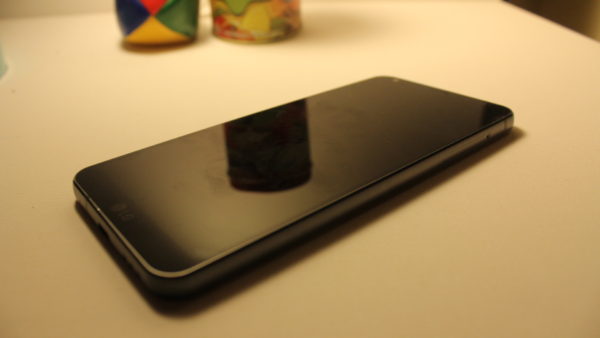 8/10