There is already a lot of news coming out of the 2013 International Consumer Electronics Show (CES) in Las Vegas. While technically starting yesterday (although not "officially" starting until tomorrow), we wanted to give our personal thoughts on a few of the devices we thought led the pack of the day's madness. We're hoping to do this daily. While there have been a few reports touting the "death of CES" and "software versus hardware" battles, we just wanted to stick with hardware and innovations that make CES great. Stay tuned to Tech Void all this week for our daily CES picks. Here are our favorite three from today and let us know which is your favorite in the comments.
Sony Xperia ZL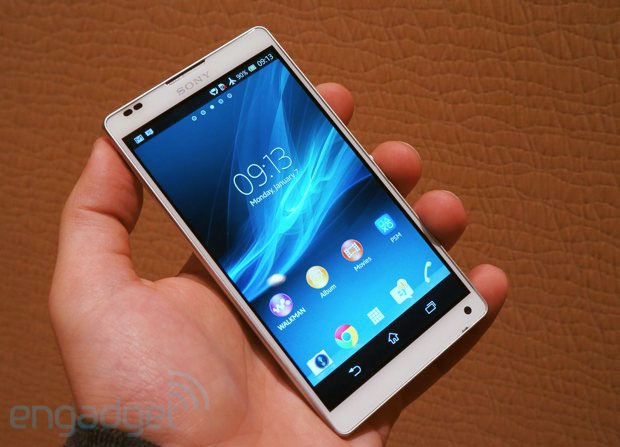 The Sony Xperia ZL is an extremely powerful looking quad-core superphone with a 5-inch 1080p TFT Reality Display  (How many names can they come up for "really clear screen"?) with a 13-megapixel rear camera and sporting Android Jelly Bean. The display is said to be extremely vivid and the camera is capable of capturing crisp stills while recording 1080p video.  The 1.5 GHz Snapdragon S4 Pro keeps the butter smooth on Android 4.1.2. All of the specs on this phone scream high-end.
The Xperia ZL supports LTE, as well as UMTS / HSPA+ and GSM. There was no official announcement made for carrier support, but expect to see this device on AT&T and T-Mobile in the coming months.
Polaroid iM1836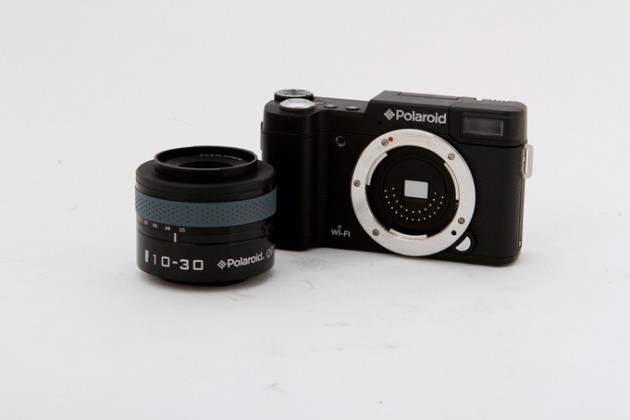 I am very much in favor of smart cameras. I am currently in the process of drafting my review on the Samsung Galaxy Camera which is an amazing device. With Android Jelly Bean and a mobile radio, this camera is one of the best point-and-shoot cameras on the market. However, there are two drawbacks of  the Galaxy Camera: Price and versatility.
At $499, the price is a bit much to justify simply because of a mobile operating system. There are plenty of Wifi enabled cameras on the market snapping amazing photos. You can buy them  for $200.
Also, no matter how smart the Galaxy Camera is, at the end of the day it is still a point-and-shoot. You cannot change the lens no matter how much you want to zoom or fisheye.
Enter the iM1836 by Polaroid. This 18.1 megapixel shooter is smaller and more pocketable than the Galaxy Camera and you can swap almost any Polaroid lens into this camera, as you would with any high-end camera. Android Jelly Bean is present so as long as you are on a wi-fi network, you will be able to upload photos directly to Facebook or email them to your family. (Stick to Snapchat for your naughties…).
At $399, this Polaroid iM1836 is the perfect mixture of revolutionary technology mixed with traditional photography. This is the future of camera technology.
AT&T Digital Life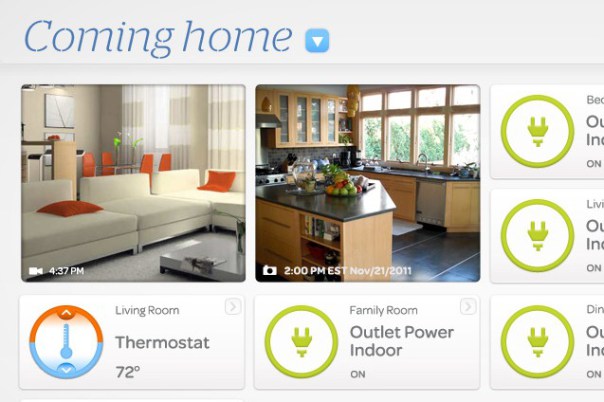 Beginning in March, AT&T will be joining the likes of Verizon and Comcast in the home automation market. Subscribers to the "Digital Life" service will will have multiple package options to choose from and gain control of pretty much every aspect of monitoring their home. Features include the ability to manage home security, temperature, control lighting, lock doors and much more. From anywhere in the world, you can view live video streams and admin the Digital Life system from any internet capable device including smartphones, tablets and PCs.
AT&T Digital Life will be available in eight markets at launch, with 50 more planned for 2013.