It can be overwhelming when you're just beginning to explore the night sky. There's a lot to see out there, and navigating the stars can be difficult. Using star charts and compasses are fine if you prefer to stargaze the traditional way.
However, looking at the wide cosmos is much more fun when you know what you're looking at without having to consult tricky star charts. The rise of technology has changed the way some things are done, especially with stargazing. You can now identify constellations and other celestial objects with the use of your mobile astronomy apps using your smartphone. Before searching the web for astronomy calendar events you should watch out for, check out these five stargazing apps that can help you explore the night sky.
1. SkyView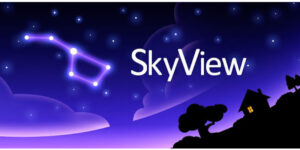 The first stargazing app on the list is one of Apple App Store's Best of 2012 and Google Editor's Choice in 2017 – the SkyView app. It also has a lot of positive reviews from the users. 
With the use of augmented reality and your smartphone's camera, you can easily see the paths and coordinates of stars and other objects, as well as detailed information about them. It also has a "Time Travel" feature that shows what the sky is like in any given time.
Stargazers and those who like to venture out in the mountains won't have any problem with the app since it doesn't require an internet connection or GPS to function. Furthermore, if you have  Space Navigator binoculars and telescopes, mounting your phone on the equipment can make your stargazing experience easier.
If you have a celestial body in mind that you want to see right away (or even the ISS), the stargazing app can locate it for you via manual search. Its user-friendly and customizable interface lets you change the size of the objects that you see, as well as offering different modes and filters for the better viewing experience.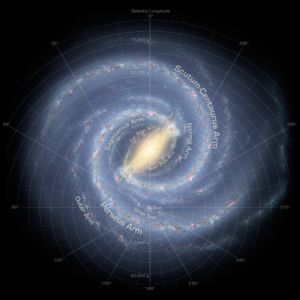 2. Star Walk 2
Another Google Play Store Editors' Choice is Star Walk 2 app. Like the SkyView app, it also uses augmented reality to showcase the wonders of the sky. Users find it easy to navigate through Star Walk 2 because of its smooth interface.
Outside the augmented reality, it has a free roam mode and a manual mode. Besides the usual time travel feature, the astronomy app can show star trails. Star Walk 2 also has a unique setting that lets you see celestial objects that are only visible at radio, microwave, infrared, ultraviolet, X-ray or gamma-ray frequencies.
In addition, if you like to stay up to date with events regarding space, you can browse through the app's astronomy news feed. An ad-free version of the app costs $2.99. Meanwhile, adding upgrades such as deep sky objects and satellites can cost you $0.99 each. It is also available on iOS.
3. Star Chart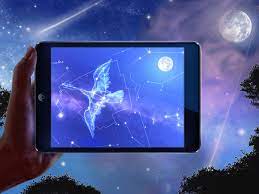 Do you want to travel 10,000 years forward or backward in time and also view the sky from different parts of the world? Star Chart, an app available on iOS as well as Android, is perfect for that.
Like others, its most useful feature is using your smartphone's camera to view objects in the sky (augmented reality). You can also pinch your screen to zoom in or out to view the sky in detail.
Since there are quite a lot of celestial bodies out there, the app shows only the objects that you want to see. However, the free version offers limited objects. You need in-purchases to unlock enhanced star catalogs, meteor showers, and comets. It also has a pro version called Star Chart Infinite that costs $4.99.
4. SkyPortal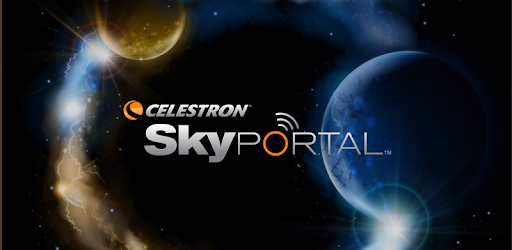 SkyPortal by Celestron is not just an app for stargazing. Amateur astronomers or even casual stargazers who have a Celestron WiFi telescope can integrate it with the app for easier navigation.
If you have no idea where to start, its audio commentary guide can lead you through the process while giving tips on the best things to view out there. You can also browse its wide collection of space images.
This star simulator uses augmented reality to display stars in the sky through your device. It's like having your mini planetarium in your pocket. Its "Time Control" feature also lets you simulate events in the sky 100 years back or into the future. All of these are free on iOS and Android devices.
5. Star Tracker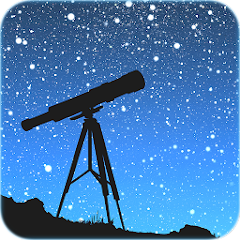 Star Tracker offers a high-quality graphics display of the sun, moon, planets, constellations, six famous deep sky objects, as well as over 8,000 stars visible to the naked eye. You can see all of it even without the use of the internet since the data is available offline.
Even with a smooth flowing interface, the free version offers basic features compared to the other apps on the list. The paid version unlocks the full 88 constellations, 100+ deep sky objects, as well as the Time Machine feature and the night mode.
On Android phones, there are two versions of the app, the Sky Tracker and the Sky Tracker VR which are both free. On the other hand, iOS users can enjoy the free app called Sky Tracker Lite and two paid versions such as StarTracker HD for $3.99 and Sky Tracker for $2.99.
Jason Cook is the founder of TelescopicWatch.com.