Apple's new Airpods have some fantastic innovations, including decent wireless audio quality and instant Bluetooth connection with Apple products. However, the new product leaves a few things to be desired, including design (Is that a q-tip in your ear?) and the price: $159.
Thankfully, there are other options available as competitors work to build their own hassle-free and cord-free Bluetooth earbuds to the market. Below you'll find a list of these alternatives.
Samsung Gear IconX
Samsung is always one step ahead or behind Apple, and this year is no different. Samsung has built its own wireless earbuds with instant Bluetooth pairing named the IconX. They even come with the same charging innovation–via carrying case. Better yet, they look much more svelte and don't leave funny-looking sticks out of your ears. They come in several different colors and are designed to stay in your ears when active. They're more like inner-earbuds and instantly pair just like Airpods. They are somewhat expensive, but also come with a few extra bonuses including heart rate monitoring and activity tracking. You can control them with simple taps to the device in various patterns. Android 4.4 or above is required, nevertheless. Price: $130-199, depending where you look.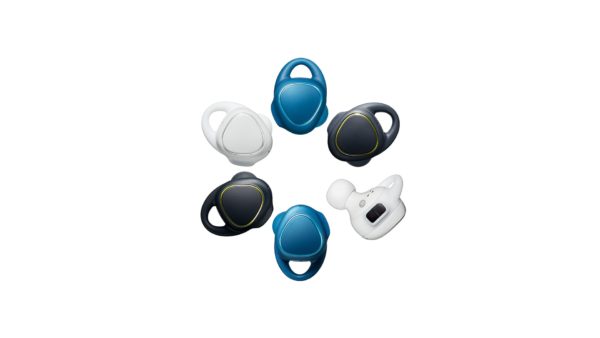 Jaybird X3
Jaybird X3 earbuds are a cheaper alternative that shares a lot of the same features as Apple's AirPods. While they are connected by a wire, they are inner-earbuds which some may prefer. They also have wings that help seal in sound and keep them in your ears. They're also sweat-proof, last a lengthy eight ours, and comes with nice controller on an attached cord that wraps around your head.  Price: $129.99. Or, if you're even thriftier, the X2 from last year is around $80.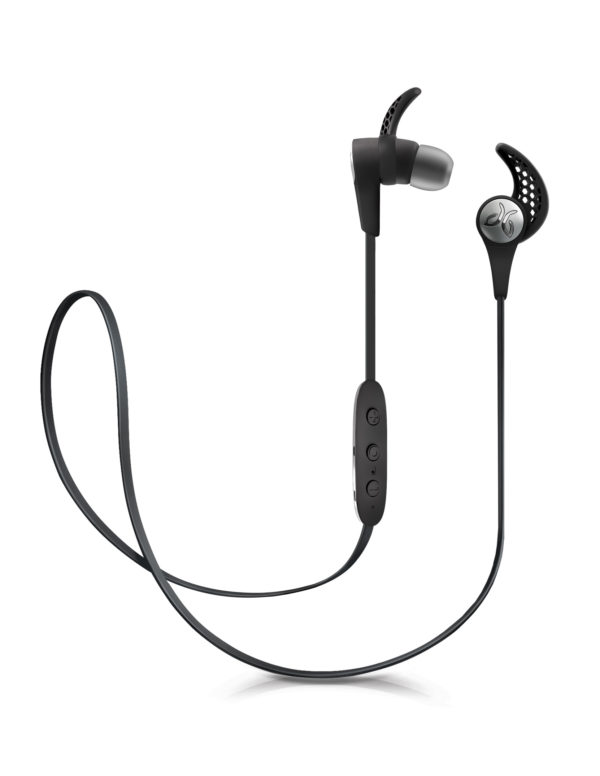 Doppler Labs Here One
Another AirPods alternative are the Here One earbuds created by Doppler Labs. While they won't be available until March, these earbuds are just as fancy as Samsung and Apple's versions. Built by a group of designers and engineers, their small team comes with former employees at Apple, Google, Microsoft, and others. And if sound quality is your main concern, they won Best of Show at South by Southwest in 2016. Here One earbuds come with a carrying case that doubles as a charger. It  also won't keep out ambient noise, so they should be great for safe commuting as a vulnerable pedestrian or cyclist. They also have many more options for adjusting listening modes, including playing simultaneous content, such as a baseball game with your favorite playlist. Price: $300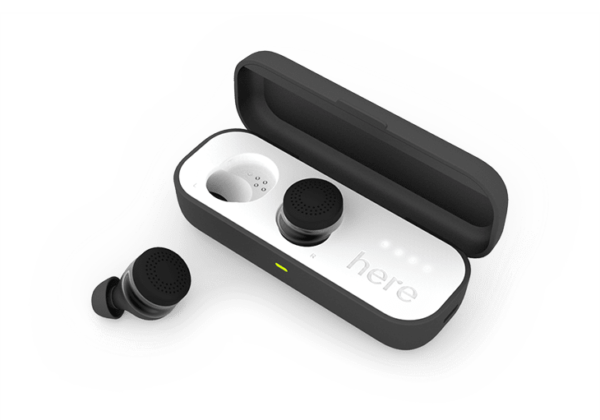 Bragi The Headphone
This successful Kickstarter-propelled company has created several Bluetooth earbuds that connect to any Bluetooth device. Their more inexpensive version, The Headphone, has a tapping mechanism for controlling your sound just like Samsung and Apple's products. They offer different sizes for best fit, come with a charging carrying case, and can play audio for up to 6 hours thanks to its 100 mAh battery, which charges in less than 2 hours. They also let in ambient sound. Price: $149.99