Last year LG unveiled the V10, a giant smartphone (or phablet) with a 2.1″ second screen above its 5.7" Quad HD display. It felt as robust as Droid Turbo 2 with a ruggedized back and a solid aluminum frame. It was far too large for the average consumer, yet it was weirdly satisfying to use. We called it "bold," "sexy," and "clean and industrial." It had a decent dual-camera and wonderful internal specs. And we generally really liked the thing.
As it turns out, other people did as well, and LG decided to continue innovating this "Frankenphone" device, as we're dubbing it. Curious what's changed? Below you'll find our full review of the recently released LG's V20 on AT&T.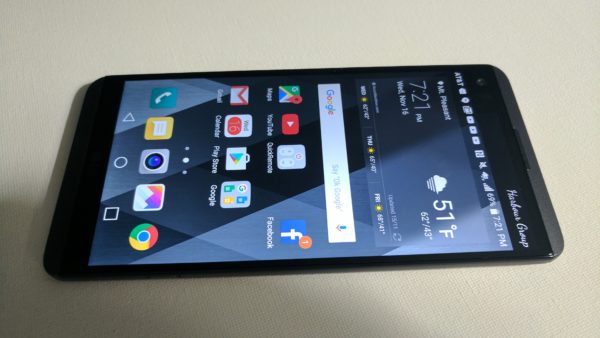 Design
The V20 is surprisingly similar to its predecessor save for some obvious changes in build materials. Instead of textured plastic back, steel sides, and comfortable bezels of the V10, LG made an entirely aluminum and glass device out of the V20. It's much more premium and fits the general trend of flagship devices in 2016, even taking a note from LG's G5 design. The power button remains on the back, and the volume rocker is on the left. Antenna lines can be seen on the lower back, and the dual 8/16-megapixel camera (with a bump) is centered at top.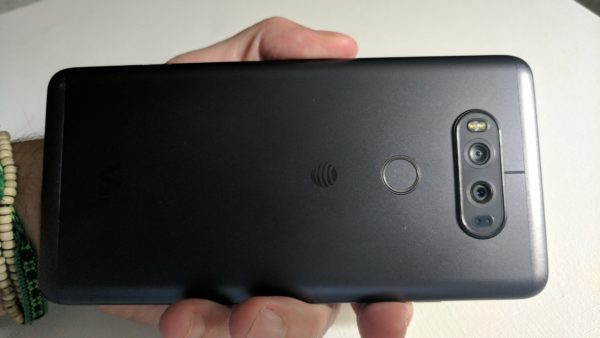 It's actually slimmer and thinner than the V10, despite being taller by .01". But at 6.29 x 3.07 x 0.30 inches, the V20 is still one hell of a pocket stretcher. However, the weight has been reduced by .63 oz thanks to its lighter, aluminum frame over the V10's initial stainless steel sides. The 2.1" always-on screen remains, but the dual-selfie camera has been reduced to one. In many ways the V20 looks like HTC One and One Plus smartphones. The black bezels are very thin along the sides but are large at the top and bottom, save for that secondary display. All of this said, it is a very attractive device and has evolved nicely from the V10's more rugged situation last year.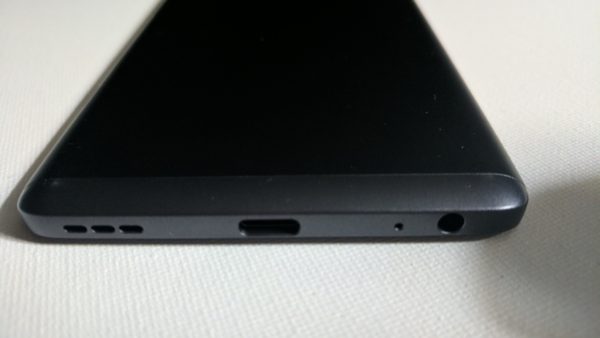 Hardware
As for the hardware, the Gorilla Glass 4 and 5.7" quad HD IPS LCD display have not changed one bit, and neither has the 2.1" secondary display. The processor has been bumped to a quad-core Snapdragon 820 with a Adreno 530 GPU. There's 4GB of RAM and the same 64GB of internal storage available. There's, thankfully, still a microSD slot for external storage, which according to LG will support up to 2TB–a big LG phone first. In addition, LG has provided a slightly larger 3200 mAh removable battery to the V20. The rear camera still has 16 and 8 megapixel dual-cameras, and the front-facing is now a 5 megapixel wide angle lens (it was dual). At bottom, you'll find the headphone jack, a USB Type-C port for charging and of course one loud speaker. Lastly, the fingerprint reader from last year can still be found on the power button, and it's as quick as most others, functioning just like the newer Pixel and Pixel XL.
Software
The V20 comes with Android 7.0 Nougat. Unfortunately, it's fairly unnoticed with LG's 5.0 UI simplifying everything. Personally, I really don't like LG's anymore, as it initially hides more complex features and even apps from you. During this review period, it took me a while to discover I needed to alter its home screen settings to find my Google applications.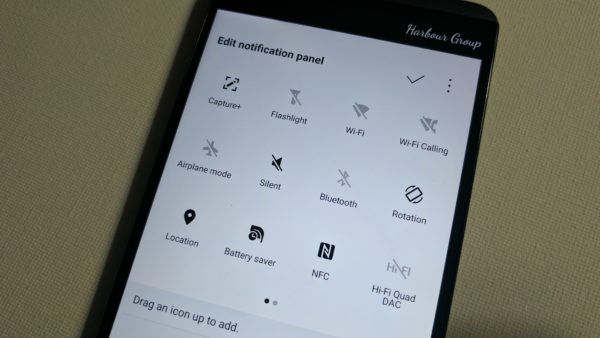 And after reviewing the Pixel XL with stock Android 7.0, using LG's simple skin on top of it just seems silly. Of course, I still love LG's famous "Knock On" feature, which allows tapping the home screen twice to wake and turn off the screen. And even the 2.1" second screen is still a cool way to check the time, control music, or use quick settings. Nevertheless, I'd just prefer a more stock Android experience than what's offered on the V20.
As for that second screen, like the Samsung's Edge software, I still find it more of a gimmick. If you're in the habit of playing with your phone in general, there's no point in using a smaller screen to do so. This is the same reason many consumers aren't buying smartwatches. The value-add is quite minimal unless you specifically enjoy the idea of using smaller screens to do smartphone activities. Plus, if you have a battery that lasts two days like the one in the V20, why bother worrying about how discretely or efficiently you can get to your device's quick settings? You know you're going to check Instagram during that needlessly long meeting anyway.
General Use
Carrying this around with me felt like a chore. The V10 was slippery enough last year, and with the new all-aluminum body, carrying the V20 feels even more dire. Dropping a 5.7" pane of glass on the ground just sounds terribly disastrous, even with Gorilla Glass 4.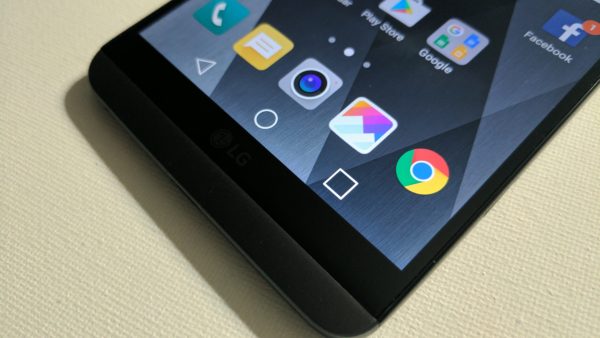 The second screen was fun for playtime with quick settings and controlling music, but because it's such an ordeal to get this thing out of your pocket, there's really no reason to use a smaller screen when you've already heaved the Frankenphone out. I mostly ignored this feature, utilizing Knock On to unlock the device instead. Texting and typing on it is lovely, but using the giant 5.7" screen to play games and watch videos is the more memorable experience. Add in the impressively awesome speaker, and this device is perfect for those who love consuming media via smartphone.  Colors did seem muted in video playback at times, and it never looked as crisp as the Pixel XL, but viewing angles and brightness are pretty great, nevertheless. 
Shooting the rear dual-camera is another major excitement. Being able to swap between incredibly wide angles for large and distant landscapes and more average dimensions for closer objects is just brilliant.  Timelapse features, slo-mo, panorama, and other features in the LG camera are fun and useful as well. And if you're interested in manual settings, the V20 is a much better size display to manage it on compared to others we've tried.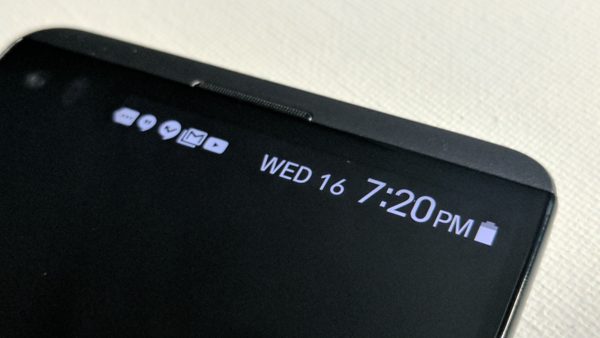 Battery
The battery life with the V20 is spectacular, but in many ways it could be better. Sure, you can get 2 – 3 days or more with minimal use and Nougat's efficient standby, but taking tons of HDR photos and video, and uploading to social media still kills this device in 12 -15 hours if you're reckless with the brightness. And that's not terrible by any means. However, it's rather disappointing its larger 3200 mAh battery isn't that much better than the V10. You can thankfully also replace the battery or charge it to 100% in an hour with Qualcomm's latest Quick Charge 3.0 via the included charger.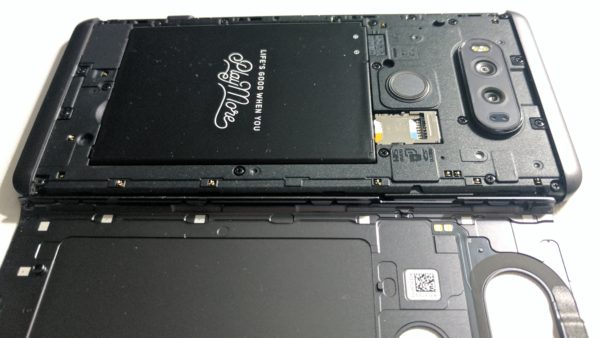 Camera
Last year we loved the V10's camera for its wide shots for spectacle and impressive HDR results. Noise was a problem in low-light then, and not much has changed. Nevertheless, the 135-degree wide angle shots are brilliant to take, and the manual camera settings in LG's software will interest even the most traditional DSLR owner. Closeups of flowers and figurines turned out incredible, and shots of the sky and landmarks were beautiful as well. Despite its difficulties in low-light, getting zoom shots of the "Supermoon" fared better than the Pixel XL in some respects. It can also shoot in 4k. Colors turn out vibrant and a bit oversaturated at times, but sometimes that's the reality people are looking for.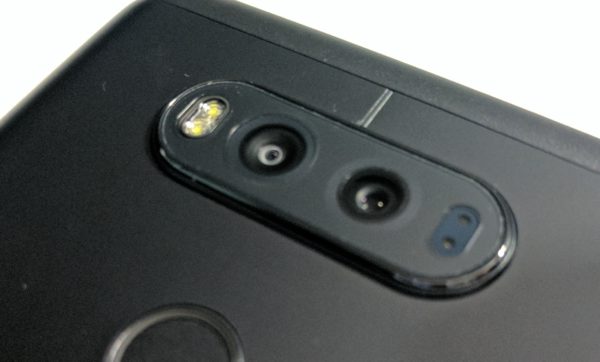 For major critiques, noise appears in most photographs with any zoom or dim lighting, and the only consistency was well-lit shots, generally taken with HDR. Flowers, sunrises, and daytime shots were almost always gorgeous, but I always gave up taking photos in dim areas, which is disappointing.
As for the selfie camera, LG ditched the V10's front-facing dual camera for a singular 5 megapixel camera. The shots are still pretty great, and people tend look more attractive than in person, but it's because of LG's post-processing software offering a bit of beautification, even when the actual feature is turned off. Who needs to see your pores, anyway?
[slideshow_deploy id='10224′]
Overview
LG did well in upgrading the V20 with state of the art specs, design, and software. However, the body, even with its modern take, is still too large for the average consumer. Also, LG's software skin now inhibits rather than helps Android, because the prior complications it looked to solve are now remedied by 7.0 Nougat. But this device's screen real estate is amazing for media consumption and creation. The speaker is wonderful, shooting 4K video (at least in daylight) is brilliant, the rear 8/16 megapixel camera and camera software can produce the most awesome of photographs (with some tuning), and having the extra 2.1" display can be handy for being discrete. Throw in that the extra 200 mAh of battery life and ability to add 2TB of microSD storage and you start to see why this phone is somewhat insane.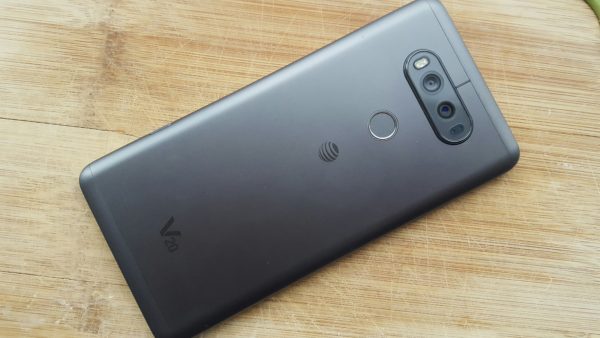 And in that, this unit still feels more like a Frankenstein experiment than something we can recommend to an average smartphone owner. LG's G5 is much more manageable in many respects, and competitors are likely still to beat the V20 with more efficiently designed phones like the Galaxy S7 Edge and iPhone 7 Plus. LG is famous for its experiments (take the LG G Flex 1 and 2), and the V10 and V20 seem to chase more of the company's wild ideas. And despite the V20's large and premium 6″ design presence and spec-laden internal hardware, its price is a barrier even to those with the biggest of hands.
You can pick one up from AT&T for $829.99 or $27.67 a month for the BFGs in your life. Given the season, we recommend searching around for holiday deals.
6.5/10
Thoughts of your own on LG's V20? Let us know in the comments.