There can be no mistake, the smartphone market is crowded. So it's definitely easy to become overwhelmed when shopping for a new device. For this reason, many purchase the newest iteration of whichever phone they currently have. But this could mean missing out on some of the best new features on Android devices.
One phone that may have passed under your radar is HTC's newest flagship, the HTC 10. If so, that's unfortunate, as it's launched with almost universal acclaim. Here are 10 reasons why the HTC 10 is a great choice. Tech Void's full review will be posted in the next few weeks.
1. Makes Use of the Fastest Mobile Processor Available
When it comes to smartphones, speed matters the most. How fast do your apps open? Can you multi-task without any degradation in performance? Are you able to operate the latest and greatest mobile games or apps without issue? If your phone is slow, it doesn't matter what features it offers. The HTC 10, equipped with perhaps the fastest mobile processor in the world, the quad-core Snapdragon 820, experiences none of these issues. It is a potent device, plain and simple.
2. An All-Metal Body Provides Needed Durability
Though the screen utilizes Gorilla Glass, as one would expect, the shell of the HTC 10 is made from aluminum. This gives the HTC 10 a degree of durability that many find missing in competitors' phones (Apple's glass-backed iPhone 4, famously; Apple has since gone back to aluminum construction). With a metal shell, the HTC 10 is strong enough to survive the daily rigors of most users. It's a welcome design decision.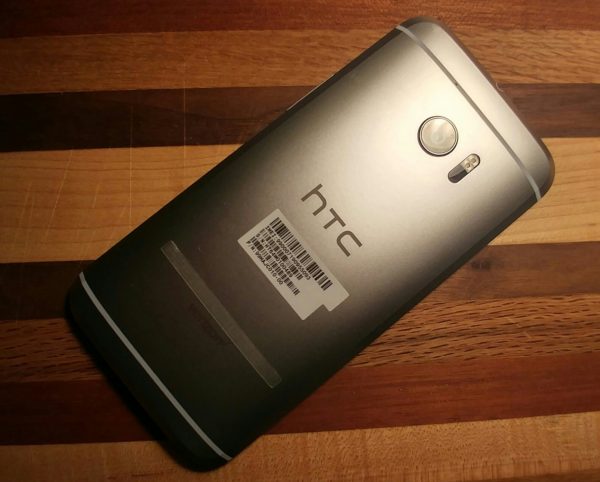 3. High-Res Audio Revolutionizes the Smartphone
The average smartphone is decidedly lacking when it comes to audio quality. Are smartphones convenient? Yes. Useful? Of course. Do most have superlative audio? Hardly. The HTC 10 changes that. Offering "HD audio," the HTC 10 supports 24-bit/192kHz hi-res music. It also leverages software that allows it to upscale 16-bit files. Additionally, the built-in amp delivers approximately twice the power of a conventional one. High-res audio, indeed!
4. One of the Best Smartphone Camera Packages Ever
With the HTC 10, you get optical image stabilization on both the front and back camera. This is a world-first. What does that mean, exactly? Well, it means sharper, clearer, brighter, overall better photos. It means that you don't have to settle for your group selfies looking like blurry, second-rate photos any longer. The phone's 12mp camera sensor also has larger individual pixels, which further benefits picture quality.
5. Android Software Gives You Unparalleled Control
When it comes to smartphones, there are generally two types of people: Apple people and Android people. Yes, Blackberry and Windows have their followers too, but Apple's iOS and Google's Android software remain dominant platforms. And arguably, Google's entire suite of online products has unparalleled control and customization options.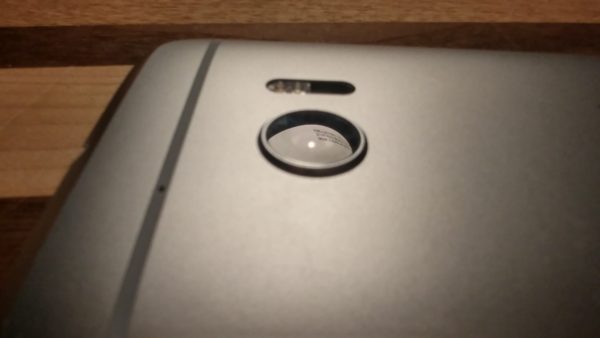 6. Faster Charging Means Less Waiting
Like many Android phones, the HTC 10 can achieve a 50 percent charge in just 30 minutes thanks to Qualcomm's Quick Charging. Quick Charge makes this an incredibly versatile and useful device. In the likely scenario that you find yourself low on battery life, you can rest easy knowing that a half charge (good for a day or so of use, at least) is merely a half-hour away.
7. Built to Last for Improved Usability and Dependability
Employing what HTC refers to PowerBotics, the HTC 10 promises up to two days or normal usage before requiring a charge. This is due to the phone's energy efficiency; new hardware and software developments provide up to 30 percent longer battery life over standard smartphones. Combined with the phone's all-metal construction, the HTC 10 is a phone that could last you years rather than mere months.
8. Expandable Memory
The Cloud means that internal storage isn't what it used to be. Why bother with internal storage capacity when you can store all of your data in some far-off server farm? Well, the reasons are many, actually. The Cloud requires an internet connection, expanding Cloud storage often requires a subscription fee, and many people simply forget what is stored in the Cloud and what isn't. The HTC 10 accepts MicroSD and SIM cards (up to 2TB) for individuals looking to expand on the phone's 32GB of internal storage.
9. 5.2″ Display with Quad HD Resolution
Admittedly, this feature is towards the bottom of the list because many smartphones are now equipped with beautiful, bright, Quad HD (2K resolution) displays. However, the 10 still provides a terrific user experience. Games, YouTube and Netflix videos, mobile apps and web browsing have never looked better. And with a 5.2″ screen, you won't have to squint as you might with smaller phones.
10. Accessories, Accessories, Accessories
Rapid chargers, high-resolution earphones and earbuds, see-through cases and more are all available for the HTC 10. If you want to accessorize, you will find no shortage of options.