A new fascinating Kickstarter campaign has launched, and it's sleep-related. Using technology from NASA, some designers and engineers are hoping to help people fight acne and please dermatologists by keeping our faces clean overnight. This specially-designed pillowcase, named Silvon, is built with anti-microbial materials and actual silver interwoven in the fabric.
Since no one seems to wash pillowcases frequently, Silvon's embedded anti-bacterial properties should keep our skin healthy and, rather literally, put anyone's hypochondriac tendencies to bed. The founders say this pillowcase is 99% effective at killing bacteria and yet still remains soft.
The softness is thanks to a 300 thread count and high-end cotton grown in California. According to the makers, the technology involved has been through a decade of testing. In addition,  even after 200 washes Silvon pillowcases seem to keep bacteria at bay. The technology is also approved for use by the EPA and FDA and.
Still, is all that design worth a $35-40 for one pillowcase? Hell, if it saves laundry or relieves the guilt of avoiding laundry, you might very well think so.  But you probably also want to consider whether or not your face requires this level of pampering. Or, if you can wait until July (assuming there are no production delays) to receive yours.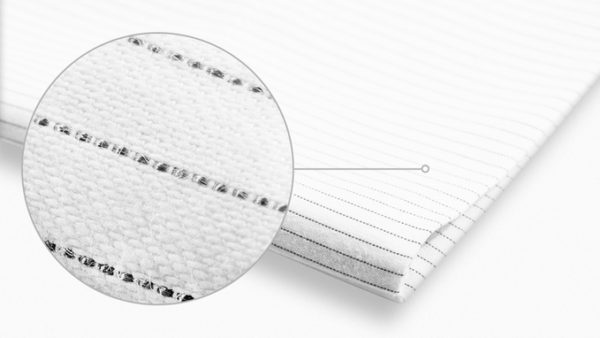 But check it out for yourself. Currently $50 will get you two standard size pillow cases, and $60 will get you two king size. (few opportunities remain at this investment level). At press time, Silvon had reached its goal of $20,000 and beyond to $62,338 with 904 backers.
Source: Kickstarter
Thoughts of your own? Let us know in the comments.