If you're the thrifty type, most major smartphone carriers could price you out of affordable network coverage. Thankfully, carriers such as Cricket, Virgin Mobile, and Google Project Fi can offer you cheaper service while using the same reliable networks (i.e. AT&T and Sprint). However, what's more unique is the hardware offered by these carriers, some with names you've likely never heard. These phones are more affordable, lesser in specs, and are anything but mainstream, yet they still offer consumers a familiar Android experience for cheap. One of these manufacturers is known as ZTE (of China), and below you'll find our review of ZTE's Grand X 3 on Cricket Wireless.
Design
The 5.5" ZTE Grand X 3 looks a bit like a Nexus 5 mixed with Samsung's first Galaxy devices. The corners are round, bezels are thin, and it's jet black on the front, save for a ZTE logo and three blue-glowing capacitive menu buttons below the display. The home button is back-lit with a circle, while the other two are lit by dots. It's a unique touch to an otherwise anonymous device.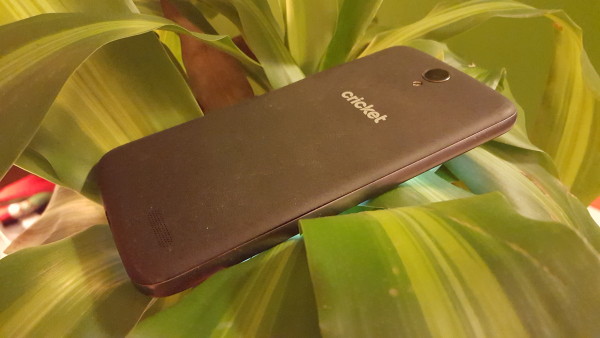 The volume rocker and power button both sit to the right and are the only visible aluminum pieces on the Grand X 3 outside its plastic encasement. There is one rear speaker on the back along with the rear camera and a flash. The back plate comes with a bit of a matte finish. It's greyish and honestly most comparable to a chalkboard in texture. It feels dusty and weird, so it definitely is not pleasant to the touch. Thankfully, this can be removed and replaced.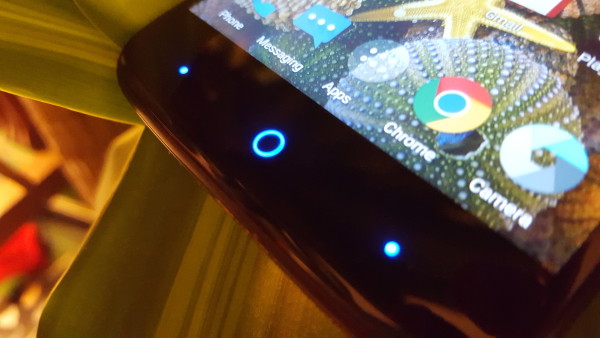 Hardware
The ZTE X 3 is a 5.5" IPS display is only 720 x 1080p and thus will not astound in pixel density. However, it's bright, accurate, and great for reading text and browsing the web. Unfortunately, video suffers tremendously since it's not an AMOLED, and major pixelation can ruin casual YouTubing. We certainly wouldn't recommend this phone to a on-the-go video streaming type. The Grand X 3's processor isn't much to sneeze at either, as it's one Qualcomm's slower chips, a quad-core 1.3 GHz Snapdragon 210. That said, it packs some decent speed. Who says you need a Snapdragon 810 to run Android Lollipop 5.1.1? We never experienced a lick of lag swapping apps, browing Chrome or changing settings. 2GB of RAM is onboard along with 16GB of internal storage. In addition, there's an impressive 3,080 mAh battery (removable) and MicroSD slot capable of adding 64GB of internal storage. That extra storage might seem unnecessary for a phone that only has an 8mp rear camera, but for a mid-range device, it's certainly has its perks. Oh, and did we mention this charges with a reversible mini USB Type-C cable? It's definitely a lovable feature.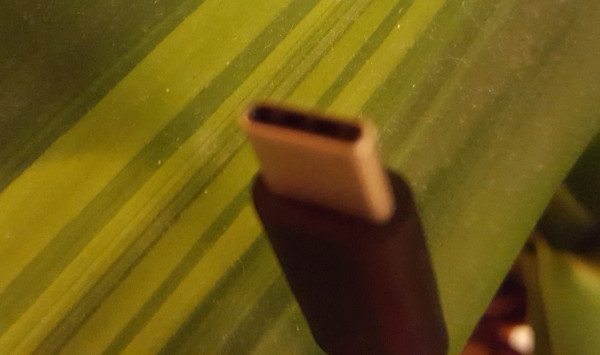 Software
The ZTE Grand X 3 comes with Android 5.1.1 Lollipop, and thankfully ZTE's skinning is minor. Settings are simplistic, and the notification and quick settings menus are functional and easy to use. It's just as beautiful as Google intended. ZTE has added some animations between homescreens, but other than including its own wallpapers and lock screen interface (hold to unlock; swipe up to open the camera), this device is basically stock Android.
What I found coolest is the lack of bloat on this device. Unlike Verizon and some of AT&T's phones, ZTE and Cricket do not throw in dozens of unnecessary applications. And aside the two or three bloat apps included, ZTE's custom gallery interface is rather pleasant to use. There's even a gif and collage maker, which I had a load of fun with.
Battery
The 3,080 mAh battery in this device lasts a decent amount of time. We could actually keep this on standby for 2-3 days without much use. Even if you had trouble keeping the Grand X 3 alive through a busy work day (and you won't), the Power Saver mode improves it tremendously. Like other smartphone's battery saver modes, ZTE limits vibration, reduces CPU performance and background data use, including email and messaging apps. This also turns off when charging or can be turned on automatically when near death. Bottom line: You can expect a day and a half out of this device without breaking a sweat. And even when the battery gives up, ZTE pairs this device with fast charging through its provided USB Type-C charger. Talk about reasonable.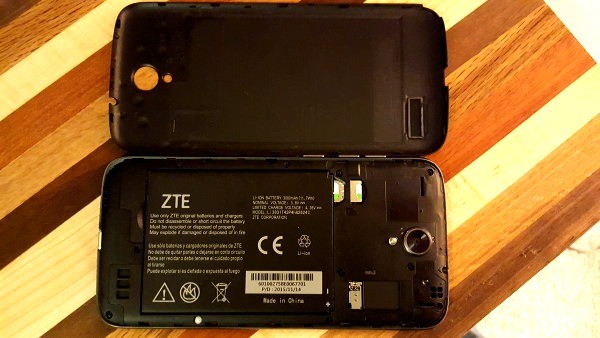 Camera
What can we expect from an 8 megapixel camera? About what you'd expect from the very first smartphones–mostly washed out and disappointing photographs. The 2 megapixel selfie shooter isn't going to astound anyone either. While this can be appear as a large drawback compared to a sea of impressive 16 megapixel sapphire-lensed iPhones and flagship Android shooters, it's also not why you buy a $130 phone in the first place. There's not a lot to say here. The cameras are slow, generally awful, and the photographs end up with a ton of noise, but it's definitely not the nail in the coffin for such an otherwise capable budget phone. If you want some of the same specs and a better camera, we recommend looking at Motorola's Moto E and G.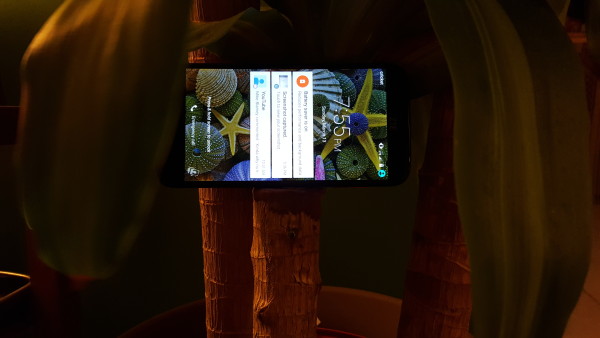 Overview
This large, attractive, relatively quick, fast-charging, battery replacing and MircoSD storage-ready device costs just $129.99 with activation through Cricket Wireless. It doesn't lag, it comes with basically stock Android Lollipop, 16GB of storage, and a vibrant IPS display that is genuinely great to look at. This budget device is perhaps one of the most impressive we've seen. It also brings hope to the end of the flip phone (as much sentiment as we have for it). However, Motorola and other carriers have made their own impressive budget phones that offer features the ZTE Grand X 3 lacks–like a decent camera. But at the end of the day, this is most definitely one of the most-feature filled smartphones we have ever come across. So while our final rating for this device is low, that is not to say this device isn't worth buying. You can pick one up for yourself through Cricket for $129.99.
6/10