The Samsung Galaxy S7 and S7 Edge were finally revealed at Mobile World Congress 2016 in Barcelona over the weekend. The new Samsung flagship devices bring back some understandably missed features from last year's S6 and S6 Edge–larger batteries and expandable microSD storage.
However, there's even more good news as Samsung brought back the S5's waterproofing; both come with a IP68 rating for water and dust resistance. The phones remain aesthetically similar to the beautiful S6 devices before them, but they are slightly more ergonomic, even despite a larger battery bulge. The S7 is still 5.1″, but the S7 Edge has a much larger 5.5″ display looking to compete in screen real estate with Nexus, LG, and other large Android devices.
Both phones come with 32GB hard drives and 200GB of  external storage with the microSD slot. As for that larger battery, the S7 jump to 3,000 mAh from the awful 2550 mAh of yesteryear. Meanwhile, the S7 Edge boasts a much larger 3,600 mAh battery. One definitely hopes both of these fixes can heal the wounds suffered by Samsung Galaxy owners in 2015.
The camera has also been upgraded in its sensor, although it sports 12 megapixels instead of 16. Bloggers noted photos snap faster and Samsung says the sensor brings in more light, so they will remain sharp while improving in low-light conditions.
In terms of software, the newest feature coming to Galaxy devices is an "Always-on" mode that shows the time and notifications when taken out of your pocket, much like Motorola Moto devices. The display turns itself off when stowed. Samsung says this affects battery by only 1% and actually saves users from unlocking the phone to check notifications and time upwards of 80 times a day.
Personally, I'm excited to review the new flagships, but I also find the retro upgrades of the battery and microSD slot a bit of an insult after buying into the S6's hype. Thankfully, there's some benefits to preordering the Galaxy S7 models. You will receive a Gear VR for the Galaxy S7 if you pre-order starting Feb. 23.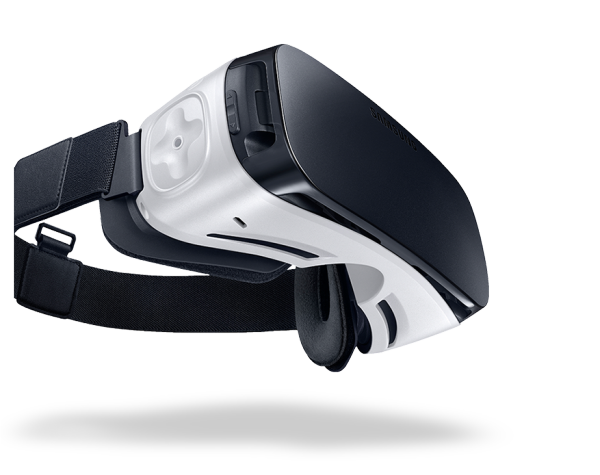 While price has not been set, monthly payments on carriers and for 24 and 30 month plans including Sprint, AT&T, and T-Mobile have been mentioned. More information on Verizon's preordering can be found below in their press release. Have thoughts of your own on the Samsung Galaxy S7 lineup? Please let us know in the comments.
—
Samsung Galaxy S7 and Galaxy S7 edge available from Verizon for preorder on Feb. 23
BARCELONA and NEW YORK – The Samsung Galaxy S7 and Galaxy S7 edge, unveiled today at Mobile World Congress in Barcelona, will be available on March 11, but you can preorder both phones from Verizon beginning Tuesday, Feb. 23 at 8 am ET.
The latest additions to Samsung's Galaxy series feature numerous enhancements, including expandable storage options, an improved camera and fast wireless charging, all in a slim IP68 rated water- and dust-resistant1 design. Unlock the full potential of the new Samsung Galaxy S7 and Galaxy S7 edge on Verizon's 4G LTE network, ranked number one by Root Metrics for overall network performance across the United States for the past five consecutive testing periods.
The features you need in a phone you want
With curved-glass backs and slimmer ergonomic bodies, the 5.1" Galaxy S7 and 5.5" Galaxy S7 edge are even easier to hold in one hand and fit in your pocket or purse. The Galaxy S7 and Galaxy S7 edge sport a new Always-on Super AMOLED display which allows you to take short, quick peeks at basic information like the time, calendar or notifications without touching or waking the screen. The always-on display intelligently turns off when your phone is tucked away in your pocket or purse and out of sight.
The Galaxy S7 edge features curved glass on all sides of the device, giving you a unique dual-edge display and bigger screen for a fully immersive experience when you fire up go90 or NFL Mobile. In addition, the smartphone's curved back and unique edge screen design gives you instant access to your most important contacts and apps, as well as easy-to-read notifications from family and friends.
The Galaxy S7 and Galaxy S7 edge are available in black onyx and gold platinum and the Galaxy S7 edge is also available in silver titanium. Both devices have a 32 GB hard drive2, a microSD card slot for up to 200 GB of additional storage and larger-capacity batteries – 3,000 mAh for Galaxy S7 and 3,600 mAh for Galaxy S7 edge.
Samsung further enhanced its Galaxy series with new features, including:
·         Water and dust resistant design: With an IP68 rating, both the Galaxy S7 and Galaxy S7 edge withstand spills and splashes. If your phone gets wet, just pick it up, wipe if off and keep going.
·         Advanced camera: The Galaxy S7 and Galaxy S7 edge feature technology that allows for faster autofocus and captures low-light photos a breeze.
·         Fast wireless charging: You'll be able to wirelessly charge and fast-charge your device at the same time with a wireless Fast Charging stand. Simply place the Galaxy S7 and Galaxy S7 edge on the stand and the device will Fast Charge, without plugging anything into the phone.3
·         For the Galaxy S7 edge, a new Task Edge screen offers one-tap access to applications, functions and screens, such as contacts, selfie mode or calendar, and is always accessible.
The Galaxy S7 and Galaxy S7 edge are auto-provisioned with Verizon's Advanced Calling HD voice and video calling services for impeccable voice and video calls. Wi-Fi calling, useful when you're in a remote area without a strong signal, is also available on both devices.
Verizon's 4G LTE network ensures that the content you create with the state-of-the-art camera and video features in the Samsung Galaxy series doesn't languish on your phone. Verizon makes it easy to upload photos and videos to your favorite social network, email files to your friends or back-up your data to the Verizon Cloud.
Easily accessorize your new Samsung Galaxy S7 or Galaxy S7 edge with a variety of cases, chargers, additional memory and more. Choose among these three options when you pre-order the Galaxy S7 and Galaxy S7 edge:
·         Memory Bundle: Get any case up to $39.99, any display protector up to $34.99, and a 32 GB microSD card ($39.99) for $79.99.
·         Charging Bundle: Get a Samsung Wireless Fast Charging Stand ($69.99), a car charger with Fast Charging ($34.99), and a Samsung Fast Charging Portable Power Pack with 10,220 mAh ($79.99) for $99.99.
Via: Verizon, Verge
Source: Mobile World Congress Samsung