E3 2015 wrapped up last week and showcased many new video games developers have been hard at work on. Many of them were highly-anticipated sequels to well known series, such as Halo 5: Guardians and Dark Souls III, but we've collected a list of some awesome games that may have gone under the radar amid all of the excitement. Check out our list of games below that you might have missed.
Ashen
An exclusive for the Xbox One, Ashen takes place in a fantastical, possibly post-apocalyptic world. The cel-shaded graphics give this game a flat and somewhat nostalgic feel, but they are stunning thanks to Leighton Milne (co-founder of Aurora44) and Thomas Scholes (Halo 4, Guild Wars 2). So far, we know the game is a survival RPG about forging relationships with people you invite to your camp and surviving together. Ashen has an open world, non-linear progression, and passive multiplayer options, which sounds like a rather unique gaming experience. We've seen some pretty interesting creatures in the trailer–a rock-like buffalo, flying grass whales, and larger-than-life skeletons–so we're pretty pumped for its release later this year.
Below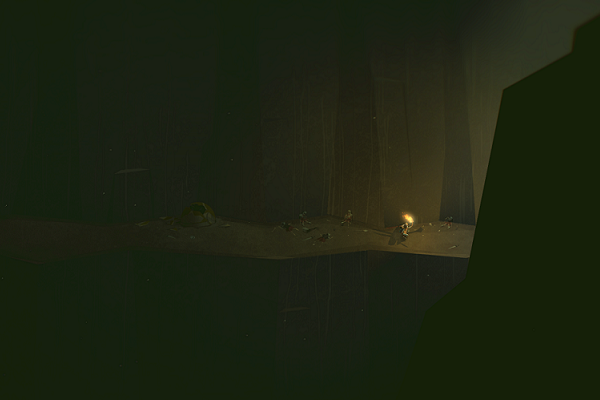 Below was actually announced two years ago at E3 2013 and will finally be released for the Xbox One this year. Below is a "rogue-like" adventure game that takes a top-down approach and has been compared to Legend of Zelda and Dark Souls. Every time your character dies, you don't start over from where you left off. You instead end up in a randomly-generated world with every new character. The fun is that you have no idea what awaits you–beautiful open fields, or a dark, gloomy cave? And more importantly, will you survive?
Cuphead
Inspired by 1930s cartoons, Studio MDHR went all the way when they made Cuphead. What you see is hand drawn and inked, and hand-painted watercolor backgrounds, which gives Cuphead a nostalgic feel. You'll play as either Cuphead or Mugman and travel across this zany world, defeating larger-than-life bosses while mastering different weapons and defensive abilities. If you're a huge fan of run-and-gun games, then Cuphead is right up your alley. It'll be available for PC and Xbox One sometime in 2016.
EarthNight
Another hand-painted game, EarthNight is a more serious game than Cuphead. You'll play as Sydney, a 14 year old girl, and Stanley, a freelance photographer, and save the world from the dragon apocalypse. Both Sydney and Stanley are essential to the game–each perform different functions, and the controls, although seemingly simple, are actually pretty complex. You only have two buttons, jump and "anchor," but it'll take some time to really master your movements. EarthNight will be released for the PS4, Vita, PC, and iOS.
Moon Hunters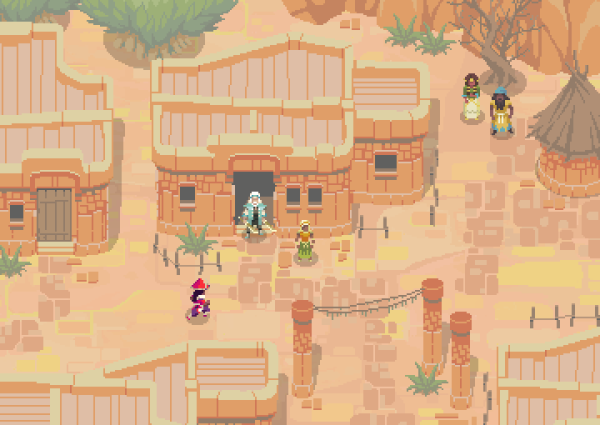 Moon Hunters pays homage to SNES' pixelated art, but it's definitely a lot more complex than it looks. The game is a "mythology generator," but the focus is on cooperation with other players and storytelling. In a way, Moon Hunters is a choose your own adventure, where you'll pick landmarks and territories to grow your world and character. Your actions in the game will also affect your mythology, making it pretty difficult to have the exact same game every time. Moon Hunters will be released on Steam for both PC and Mac, as well as the PS4 and Vita.
No Man's Sky
No Man's Sky is an exploration and survival game with an open universe (pictured at top). This one isn't about plot as it is about discovery, allowing you to visit distant planets and solar systems, gathering items to trade and to thrive. But the game is also about survival. Space and the planets aren't deserted; every surface can be dangerous, and you and your aircraft are pretty fragile. Every victory and defeat will affect the gameplay. Overall, it sounds like an exciting game for open world lovers. No Man's Sky will be released only for the PS4 and PC, for now.
Unravel
In Unravel, you'll play as Yarny, an animated skein of red yarn, who unravels as you progress through the story. It's more or less a puzzle game–you'll use the yarn to swing across trees or hitch rides on kites–but it also has fairly realistic settings. As Yarny, you'll have to traverse through dirt roads and ponds, roping onto whatever you think will get you to point B. Also, keep in mind that the game has no words, which means you'll learn a lot from context and visuals. Definitely a fun game to look forward to if you're a fan of Little Big Planet. Unravel will be released for PC, Xbox One, and PS4.
Source: E3 2015