New pictures have debuted of the 2016 consumer version of the Oculus Rift. Oculus released the photos on its Oculus VR blog suggesting the product will be released in the first quarter of 2016. The virtual reality gaming headset is not another prototype or developer version. The jet-black unit is lacking the positional tracking dots seen on the most recent Crescent Bay prototype and appears more slick, shapely, and beautiful than previous Development Kit models.
Oculus says the unit has improved tracking and general comfort ergonomics. The unit can be used standing or seated. Of course, it's likely this is not a wireless headset, and users will still be shackled to their PCs with wires unlike the Samsung Gear VR which is also "powered by Oculus VR."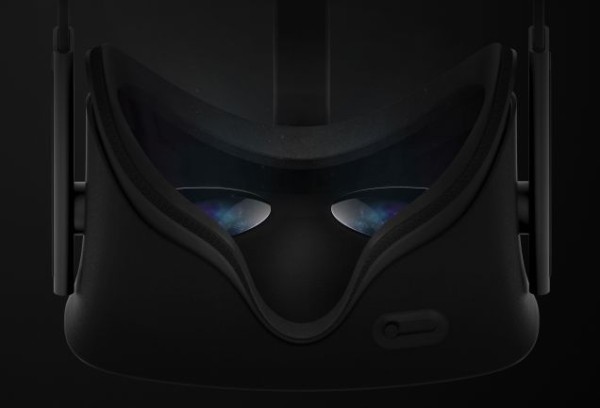 For contrast, the previous Crescent Bay prototype can be seen below. No specs were offered in this post, but considering the previous models had the Note 3's screen, we're hoping Oculus will include something equal in pixel density to the new Samsung Galaxy S6's 5.1″ 1440 x 2560 pixels, 577 ppi display. Oculus has suggested more detail will be revealed in the coming weeks.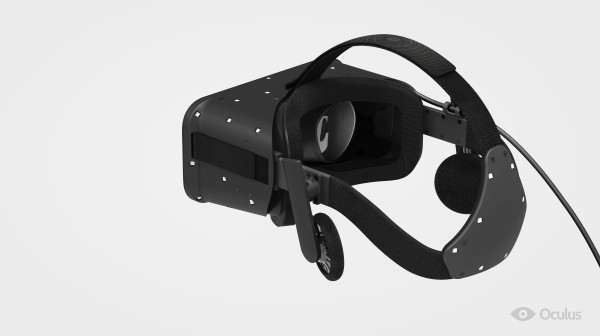 For more, head over to Oculus' blog for the full rundown. We look forward to hearing more news at E3 in June. Of course, we're also curious how competitors will react to Oculus' announcement, such as Sony's Morpheus and Steam's Vive.
Want to read more on gaming? Here's why the PS4 might be worth purchasing in 2015.
Source: Oculus