Brushing your teeth is a staple morning and evening task of the day for most of us. In fact, it's something so bland, we don't put much thought into what tools are used for this chore. Sure, we might buy water flossers and whitening products for improved dental hygiene. And it definitely helps, but perhaps it's not always what fluoride you choose that makes the improvement we're all striving for; it's that damn Stone Age manual toothbrush. So this week we've reviewed the most advanced electric toothbrush we've ever seen–the Oral-B Pro 5000 SmartSeries powered by Braun.
Design and Hardware
Cutting to the chase, the Oral-B Pro 5000 SmartSeries is a top of the line electric toothbrush with an absurd amount of features. This isn't your grandfather's stick and bristles. It has wireless charging dock and, astoundingly, an embedded Bluetooth 4.0 chip.  This almost unheard of addition to a bathroom product is used to sync up with the smartphone application known as Oral-B App. We'll talk more on that later.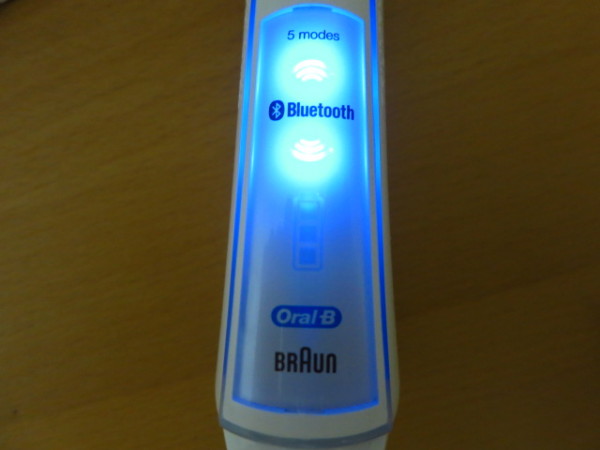 This "superbrush" (as I'm dubbing it), also has five modes of brushing intensity. The Pro 5000 stands fairly tall at 10" and has two buttons, Mode and On/Off. Like Oral-B's other brushes, the brush heads are conveniently removable, and can be replaced for a small fortune (more on that later too). It also has an LED-lit battery charging display, LED Bluetooth indicator, and a triple pressure sensor on the back that lights up with red and green LEDs when you're brushing too hard. Nifty, right?
The heads that come with the Pro 5000 are common Oral-B brush heads that allow for rotation, oscillation, and pulsation, in a "3D" manner. It's powered by the tuning fork-esque piece of metal attached to the machinery inside, which vibrates and moves the internals of brush heads.
The superbrush comes in white and has a comfortable rubber grip on the front and back with plastic tapering towards the bottom. Like other electric toothbrushes, it's also completely waterproof. There's not a single gap for water to get into this device, including underneath the charging port. But the real amazing spec here is the weight. Due to its high-powered motor, battery, wireless charging, and that Bluetooth chip, the toothbrush weighs a hefty 1.2 lbs.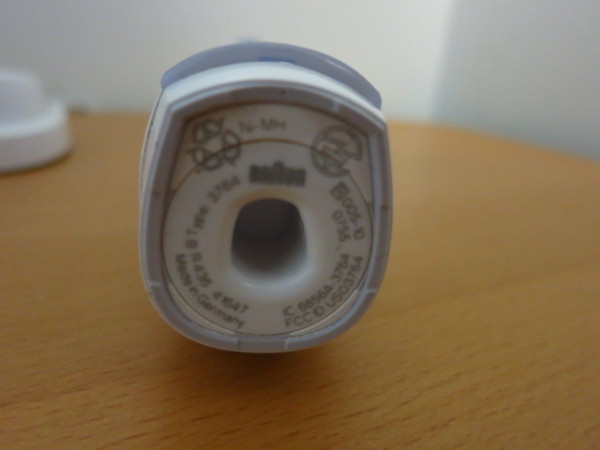 The Oral-B App

The app is useful for only a few things: Timing brushing sessions, training yourself to keep and improve brushing habits, and to fulfill your obsessive need for data tracking (or "Data Love," as we call it at Tech Void). Using this application, you can set goals and timers for daily brushing. That's all well and good, but you've never really understood how long two minutes is until brushing with something as efficient as a rechargeable Oral-B toothbrush.
Oral-B suggests two minutes twice a day is all the average consumer needs to fit decent dental hygiene into their day, and so the app sets this as a standard timer. You can set new timers upwards to the maximum of 4:00. We don't recommend it for the sake of your gums and enamel.
You can also use a "Focused Care" feature to consult with your dentist on a brushing routine to reach areas you may be missing. We're talking back molars, people. Of course, all of this works on an honor system, as the brush and app have no idea you're doing anything but pressing on, off, and switching modes.
The app also has some fun features showing you the current weather, news, and photo stories. If you're not a total disaster in the morning like myself, it's a good way to get you interested in brushing without totally interrupting your normal media consumption routine.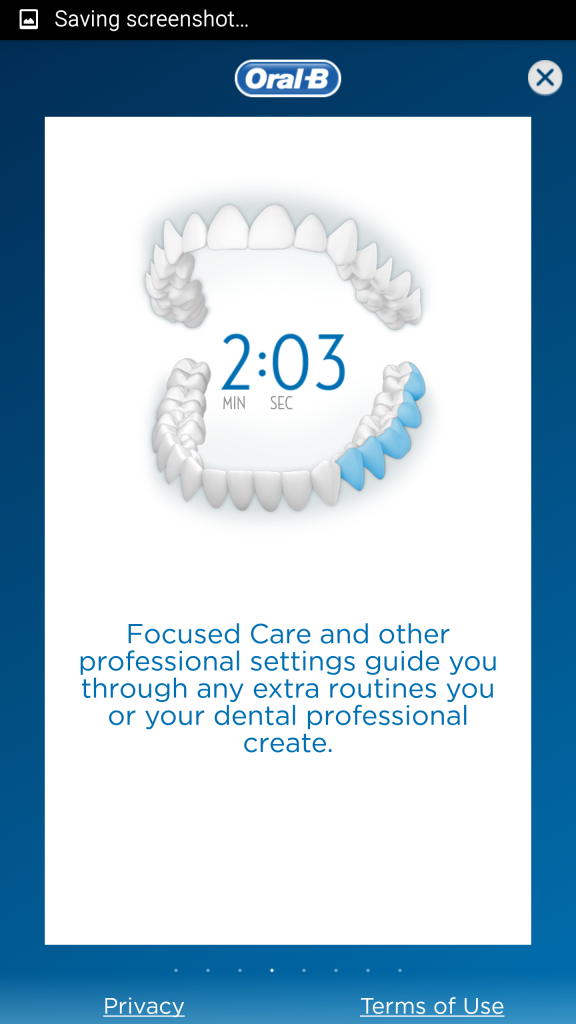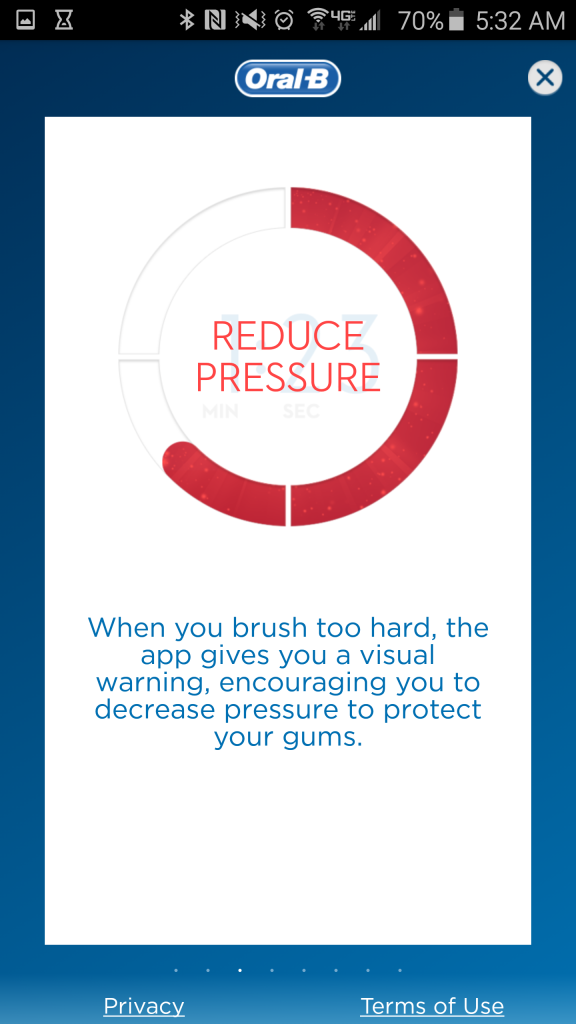 General Use
To sum up my experience with the Pro 5000, I'll say this: The last thing you want to do butt-naked in the morning is find your phone, open an app, and start brushing.
The addition of Bluetooth makes the Oral-B App about the most unnecessary and senseless tool ever devised (at least for me). Nevertheless, if you have children new to bathroom hygiene or are looking to improve your own poor brushing habits, this does allow some fun interaction to anyone in love with smartphones (teenagers, for instance).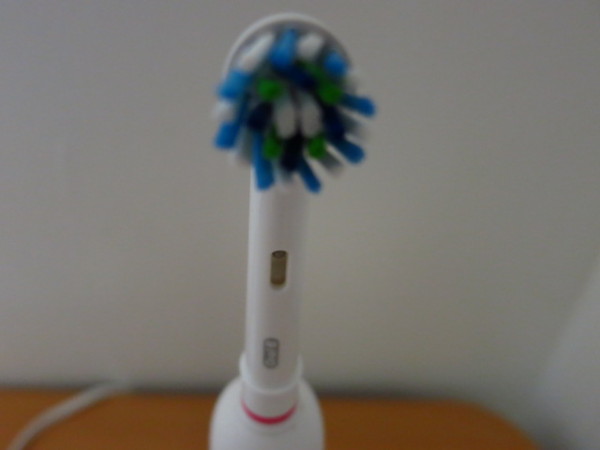 I tried to use the app at least once a day, but it was just such a hassle to multi-task an already slightly messy scenario. In order to time your brushing, you have to start the app on your smartphone, and that little hiccup just made it a deal breaker in the morning and before bed.I really liked using the toothbrush, but didn't see a need for the app.
The first brush with the Pro 5000 is an alarming experience.The vibration, even in its lowest "sensitive" setting, can be slightly jarring. But by the end of the two minutes, you've never felt closer to the dentist's office in your own home. A perfectly clean feeling is the best description for a session with this brush. You'll never want to go back.
There's also a cleanliness benefit. From use with other electric toothbrushes, I know the experience can be incredibly messy when gunk from your bristles drips down on to the base. Gross, I know. Thankfully, Oral-B's snap-on brush heads make for easy cleaning. The case provided also lets you keep heads separate from the base. Oh, how hygienic. This snap-off feature also makes for simple replacement. You can also use third-party brush heads for much less than Oral-B's prices. The added benefit is each member of the family can have their own brush for the Pro 5000, making this a fair investment on one rechargeable toothbrush for multiple people.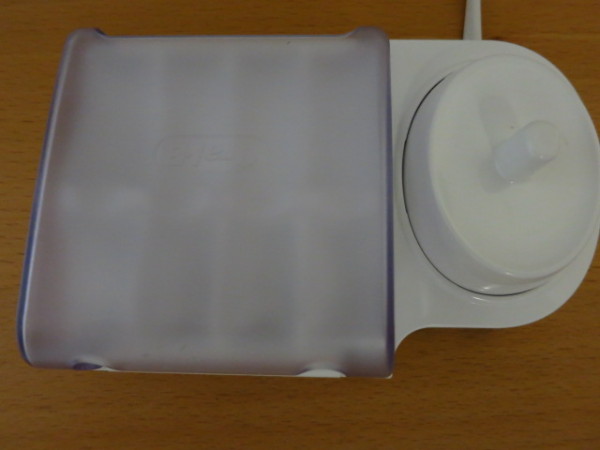 As for the brush tech, the Pro 5000 charges wirelessly, lasts an entire week or more without being plugged in (Seriously, it will last one person 7-10 days on a charge) , and it comes with five different brushing modes each more interesting than the next. Wrrrs, bzzzzes, and rotation changing modes run amuck with this toothbrush, and after playing with it in a while, you'll see just how vigorous it can get. The brushing modes include:  Daily Clean, Gum Care, Sensitive, Whitening, and Deep Clean. Whitening actually sounds like the revving of an engine. It's a very satisfying clean, and I've never had such an experience post-brush than I have with this model. You can see all of this in action in our video review up above.
Overview
The Oral-B Pro 5000 is a great toothbrush. While I do find the addition of Bluetooth and a smartphone application to be a bit of a gimmick created to jump on the data-love/smartproduct bandwagon, that doesn't mean it's a bad product. Oral-B's renowned brush heads allow use for an entire family as well as great hygiene. It also does a very intense job of cleaning you've likely never felt from a manual stick and bristles brush. This is indeed brushing in the 21st century. Of course, for $124.99, it's definitely a steeper investment than some other models without these features. As I always say, be sure to shop around. Happy teeth cleaning.
8/10