Brand new Chromebooks were announced by Google on the Chrome Blog and Google for Education Blog yesterday along with a brand new dongle known as the Chromebit. The models are manufactured by Asus, Haier and Hisense and start as low as $149. All appear to be relatively colorful, light, and cheap.  Meanwhile the Chromebit acts as an entire PC to any HDMI-ready display it can plug into.
As for what's available today, Haier's Chromebook 11 is a ruggedized model is built for educating in classrooms and can be preordered on Amazon starting this afternoon. Google says they've been tested with teachers and students and is available for $149. The unit has a 11.6″ screen, USB 2/3.0, HDMI-out, a webcam, and SD card, 16GB on an SSD and 2GB of RAM. So really, it has all of the standard features you'd see in older Samsung Chromebooks.
The Hisense Chromebook (available at Walmart) is no different save for its ARM Cortex-A17 Quad-Core processor and an HD display. No resolution is mentioned, but we're assuming it's a little better than the average matte screen on most early Chromebooks.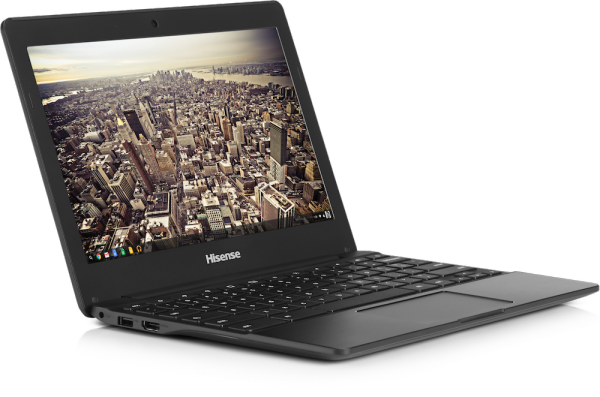 Of course, Asus is offering a more premium model known as the ASUS Chromebook Flip. The "premium, all-metal convertible" laptop is portable and only 15 mm thin and only 2 lbs in weight. It's $249 and has a flexible display like that of the Lenovo Yoga, so you can flip over the screen to use it as a touch-screen tablet. Google says its useful for gaming and educational apps, but it still won't be available until this summer. Since it is a tablet/laptop, it's also a bit smaller for a Chromebook, at only 10.1″. Nevertheless, it should be interesting to see when it debuts later this spring for $249.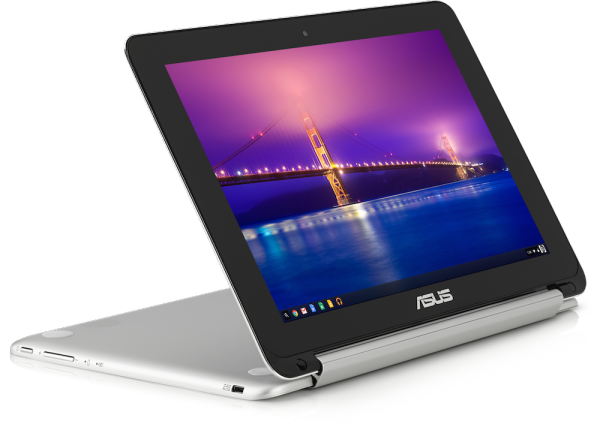 Asus also built the brand new device known as Chromebit. It's smaller than a chocolate bar and incredibly works as a fully-working computer by simply plugging into any display via HDMI. Talk about bringing work with you anywhere. Of course, without a touchscreen, mouse, or keyboard, you'll likely be SOL on usage. The Chrome OS device has a quad-core processor, 2GB of RAM and 16GB of storage along with Wifi and Bluetooth 4.0, packing almost an entire Chromebook in one handy dongle. It's a brilliant idea that's sure to catch on in the future. It's only $100 and will launch this summer.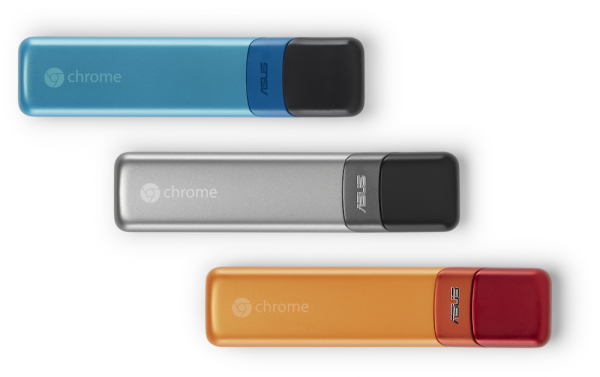 For more, check Google's full blog in the source link.
Source: Chrome Blog