Here's an idea: Even though most people can freely stream music, let's charge them an absurd amount and use their favorite artist to coerce them to do so. On Monday, Jay Z announced his plans to launch the music streaming service Tidal. Jay held a press conference recruiting stars across the music spectrum such as Rihanna, Kanye West, Alicia Keys, Daft Punk, Beyonce, Chris Martin, J.Cole, Usher, Deadmau5, Jason Aldean, Jack White, and members of Arcade Fire (all who are part-owners with reportedly 3% equity in the company.
What makes Tidal different from the streaming services such as Spotify, Google Play, and Pandora? First off, unlike Spotify and Pandora's ad-based subscription plans, Tidal users have to sign up for one of two subscription plans: $9.99 monthly basic plan for standard definition along with HD music videos, or a $19.99 premium monthly plan that offers high-definition "lossless" CD quality files. Will consumers really want to shell out double Spotify's subscription rate for a music quality that most people using Apple earbuds or Beats by Dre won't even notice? Tidal claims to have 25 million songs and 75,000 videos you can access online or through iOS and Android. Even crazier, the Curated playlist and interface are a complete rip off of the Spotify designs.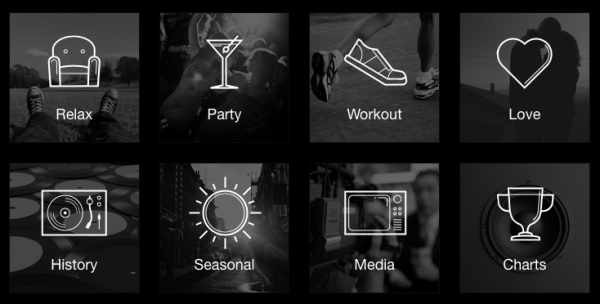 Can you tell which is which? Neither can we.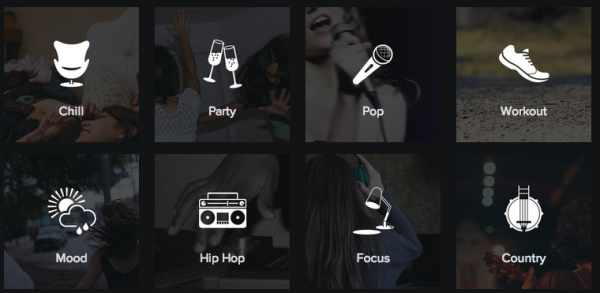 Another aspect missing from Tidal is social features. I'm a big fan of being able to follow artists, friends, and subscribe to other users playlists, while also being able to see what others are listening to in the news feed. There are present problems with music streaming services as Spotify and Pandora distributes minuscule fees to artists from advertising. Last year, Taylor Swift removed her music catalogs from Spotify but made her entire catalog available through Tidal. This exclusive content strategy worked for Netflix and could be a significant factor down the line.
Overall, yesterday's press conference did a poor job in citing how and why the consumer who is already accustomed to obtaining free music (Spotify, Pandora, Soundcloud, and even Youtube) should begin paying for it. As a music fan, exclusive content is always intriguing, but Jay Z and the rest of his cohorts (regardless of how talented they may be) are extremely out of touch with their listeners.