To compete with Oculus VR's Rift and the recently announced  HTC/Steam Vive, Sony Computer Entertainment Inc. (SCE) has been working on its own virtual reality headset known as Project Morpheus. Roughly a year ago, the prototype for the device was announced with ambitions of allowing game developers the opportunity to offer their players a new depth of immersion with the PlayStation 4. Shuhei Yoshida, President of SE Worldwide Studios, has just recently announced upgrades to the prototype, and an early 2016 launch.
One of the first things you'll notice when examining the Morpheus is its unique futuristic design. It has a unique single-band design which sits at the top of the head to alleviate pressure on the face. The band in conjunction with a quick release button provides both comfort, and easy set up and removal. Morpheus updated its original 5″ LED to a 5.7″ 1920 x RGB x 1080 resolution OLED display which cancels motion blur. It also boasts an impressive 120 frames per second rendering speed making visuals seem effortless. Topped off with 3D audio technology, nine LEDs for 360 degree tracking, and latency reduced to below 18ms, Morpheus is going to give the Rift and Vive a run for their money. And with their collaborations, they'll need every dollar after they split the profits.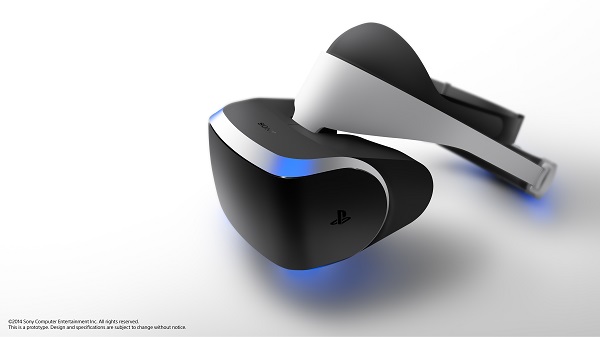 Both the Vive and the Rift are being developed in collaborations. HTC's Vive is a joint venture with Valve Corporation, and Oculus started working with Carbon Design Group last year. The VR market seems to be dominated by partnerships, but Sony does not seem phased. Sony is the sole developer of Project Morpheus, meaning VR just gets added to Sony's vast arsenal of self-made hardware. You can expect them to try and win on the VR software market as well with titles like Eve: Valkyrie, and Street Luge, where you nudge your head to steer your way down a hill avoiding objects.
With all of this rapidly evolving competition for VR hardware, we can expect a bright future for VR entertainment. It's exciting to know that technology like the Morpheus has the potential to unlock a world of new types of gameplay. Just imagine what Sony could do with popular Playstation franchises like Final Fantasy or Kingdom Hearts.
Have a thought of your own on the subject? Let us know below with your comments.