Samsung has finally unveiled two new flagship smartphones at Mobile World Congress 2015 in Barcelona this week. The new phones are the Samsung Galaxy S6 and the Samsung Galaxy S6 Edge. Both are gorgeous upgrades to the Note Edge and S5 models of 2014, with the Edge, of course, meaning the addition of a curved screen with extra functionality.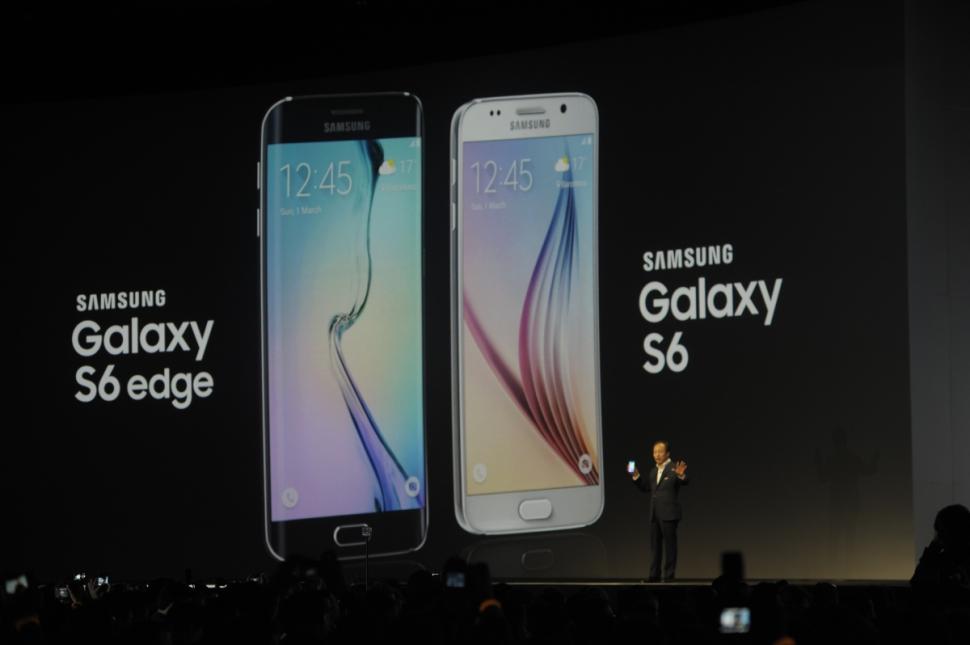 Both models are 5.1″ QHD Super AMOLED displays and have thrown out removable batteries and MicroSD storage, which was a grand selling point of Samsung smartphones. However, this is for the addition and upgrade to more premium metal frames and glass backs. Did we mention these models also come with wireless charging? About time, indeed. Despite the sealed battery, these phones also come packed with Qualcomm's Quick Charge 2.0 (we think, no one likes to name the brands underneath their marketing) chargers, so you can charge your device to 50% in only 25 minutes.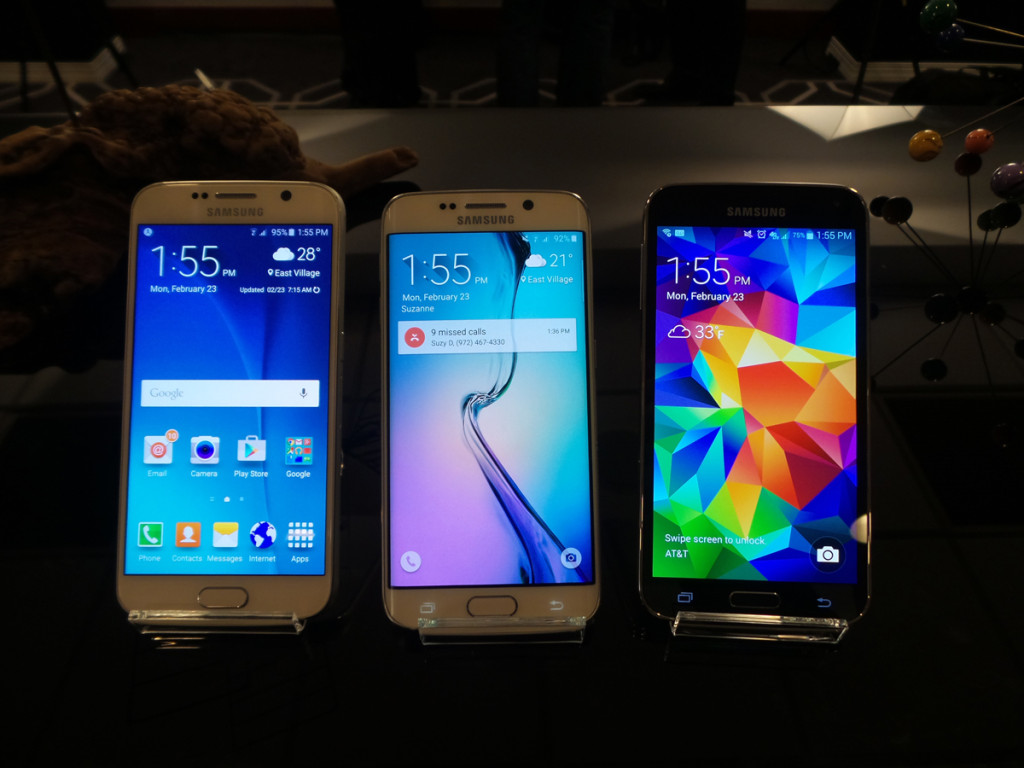 Both models come with Android 5.0 and a more slimmed down TouchWiz that leave Android's beauty and Samsung's smart and intuitive menus intact. We're most excited for the upgraded 16 megapixel shooter with optical image stabilization and newer software features. The pace of shots taken in demos so far is absolutely incredible. Of course, the specs are also noteworthy with 3GB of RAM and an octacore Samsung Exynos processor (internationally). In the U.S. it's likely going to be a Qualcomm Snapdragon of sorts.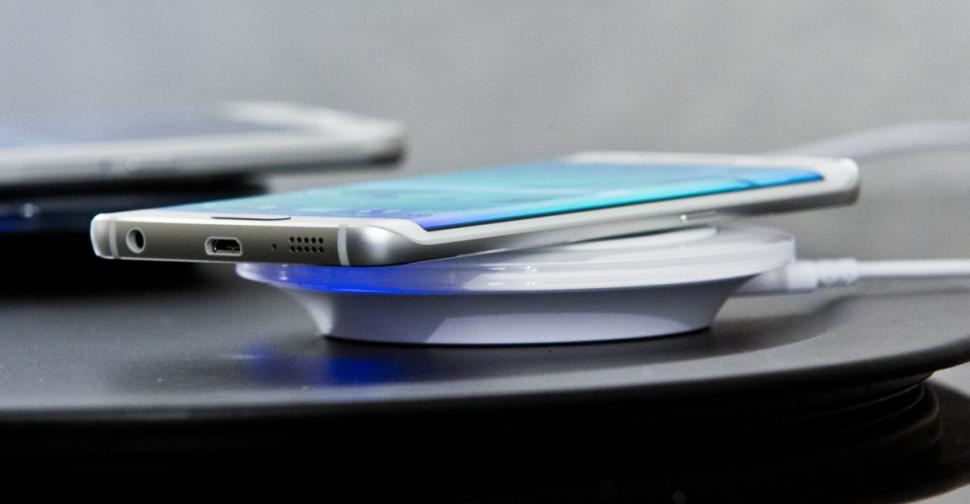 The S6 will come in white, black, dark green, gold and blue. It also has a special light trick so the colors' sheen looks different from all angles. In addition, the S6 is coming with a better fingerprint sensor that allows users to simply press rather than swipe for access.  This will work with Samsung's own new mobile payment application, Samsung Pay, which is clearly on its way to rival Apple Pay, SoftCard, and Google Wallet. The one-up on this feature is the magnetic strip-compatibility added. This means instead of just NFC payment, Samsung Pay will be able to use regular proximity card readers, making it further compatible for payment around the world. Visa, Mastercard, and other partners have already signed with Samsung for the new software.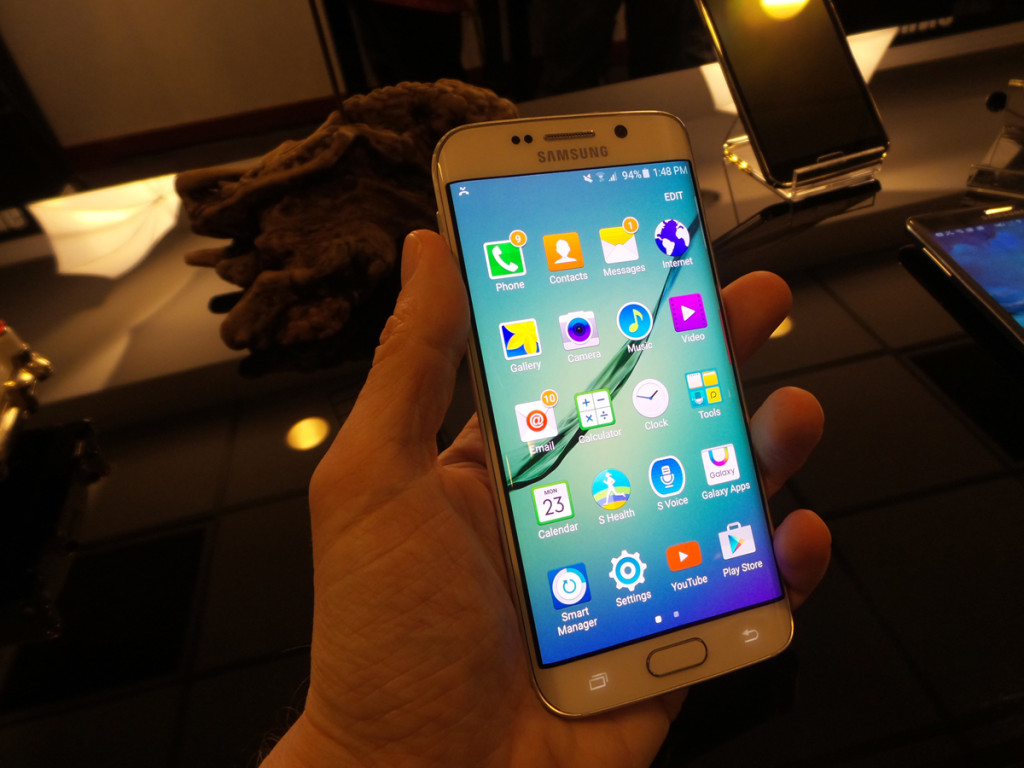 The Edge has a curved edge on both sides that allow swiping through contacts and other software features in a unique, side-scrolling way. it's improved over the original Note Edge, as the screen rounds on both the left and right sides of the frame. It's still arguably a gimmick, but an attractive one, nevertheless.
Both models come in 32GB, 64GB, and 128GB models and will be released April 10 on all major carriers (some may only take on the Edge or S6 depending). Pricing will very, but we can't wait to review them for you when they arrive.
Via: PCMag, Business Insider
Source: Samsung