Smartphones are almost like fashion these days–Everyone wants the newest thing, and they want it to fit their personality. Luckily, you've come to the right place, because Tech Void put together a list of the best smartphone gifts for Christmas 2014 to dazzle your friends and family.
For the Hipster Who Refuses to Take a Selfie
The Moto G 2nd Generation 2014
This phone is a supreme improvement on the first Moto G, and despite its somewhat lower-end specs (Snapdragon 400 and 1GB of RAM), it still out-performs many other budget phones on the market. Meanwhile, Motorola has kept the sensible and clean Android experience intact, with an addition of Motorola's clever and useful software gimmicks (shake to open camera, one-touch notifications, and Moto Assist/Google Now-integration).
Its 5″ IPS display is nothing to sneeze at either. While the Moto G's camera is only 8 megapixels, it has since improved over the original model. As for looks, the G is quite attractive and form-fitting to the hand like the original Moto X. It's also built with tough polycarponate that can be customized to almost any color thanks to replaceable back covers.  The best part? It's only $179 off contract.
For the Prom Queen
Apple iPhone 6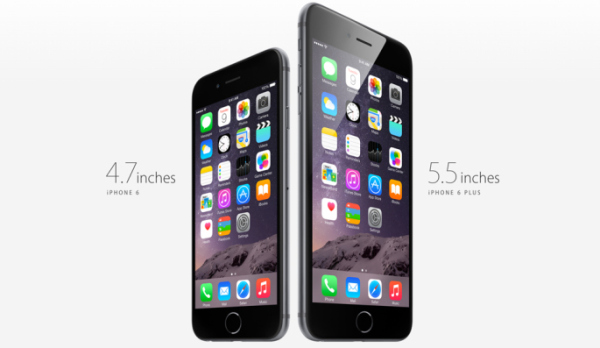 We can't deny it, the iPhone 6 is a beautiful device, and literally the fasted sold iPhone model to date. Its benchmarks for elegance, intuitive software, and amazing camera hardware (and software) are almost unparalleled. Apple has out-done themselves by finally upgrading its size to a well-fit 4.7″ screen that works well in nearly anyone's hand (just like the original Moto X). Fragility may still be a concern, but you will never have to fear Apple leaving this device behind or being without a charger (every bartender has one). If your Secret Santa pick wants a fluid and popular user experience, the iPhone 6 may just be  the right match-up. Plus, if someone is already an Apple user, it's not likely they are switching to Android or Windows phone anytime soon. $299.99 with a 2-year contract.
The Teenage-Specs Nerd
Verizon Motorola Droid Turbo

This phone is ugly, heavy, and massive, yet filled with every single specification a smartphone spec-hound loves. If the Droid Turbo's 3GB RAM and 3900 mAh battery, aren't enough, the 5.2″ Quad HD Display and 2.7 GHz Snapdragon 805 definitely are. Add the utility of Motorola's one-touch notifications, Google Now-integration, and the ability to "shake" open the 21-megapixel camera, and you have one hell of a device for your 13-year-old cousin to show off to his friends. The cost? $199.99 with a 2-year contract at Verizon Wireless. Be sure to check around for holiday deals.
The Nordstrom Rack-Lover
Apple iPhone 5S
You know the type. They'd rather be thrifty for last year's fashion than pay full retail. And that's perfectly understandable. The iPhone 5s is still a supreme device that has style and respectable hardware to match. The camera, software, and physical design are still flashy, fast, and gorgeous. And the bonus is, of course, the discount over its new big brother: The iPhone 6. You can pick up the iPhone 5S for $49.99 with a 2-year contract.
The Rugged and Feature-Obsessed
Samsung Galaxy S5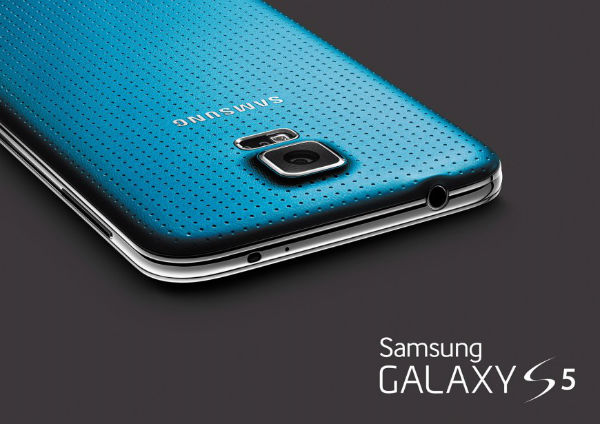 For that high-tech-loving, cargo-pants-wearing friend of yours, there's only one device made for them–the Samsung Galaxy S5. This phone is great for anyone with love of the outdoors, new tech, and supreme durability. The S5 has top-of-the-line specs and is completely waterproofed with battery port cover to boot. It also has a polycarbonate rim that won't ding as much as aluminum. Sure, it doesn't feel as premium as other smartphones, but its battery will get you a day and a half of use without a hitch. Pick up one for $199.99 with a 2-year contract at most carriers. And if it's not sturdy and dirty enough, be sure to check out the ruggedized Samsung Salaxy S5 Active model.
The Wedding Planner
Samsung Galaxy Note 4
It comes with a stylus, need we say more? The Samsung Galaxy Note 4 is perhaps the best device to organize that bridal shower, bachelorette party, and the eventual baby shower to boot. For any busybody, the Note 4 is the supreme device for handling calendars, contacts, and taking notes at any moment on the fly. It's also filled with state-of-the-art specs (5.7-inch Quad HD 2560×1440 Super AMOLED display) and a battery that lasts as long as the Droid Turbo. Yes, it's a bit of a phablet, but ifyour loved one uses a phone like a portfolio, it's probably going in a bag or briefcase, anyway. This babe isn't cheap, but its certainly well-loved. You can pick one up for $269.99 with a  new 2-year contract on most carriers.