The DC Metro has 748 new cars coming its way. And several of these brand new 7000 model train cars have been spotted in various stations recently. The above photo was taken today of Washington Metropolitan Area Transit Authority's (WMATA) new vehicle at Fort Totten station in NE Washington, D.C.
In September, the Washington Post said the Metro will be completing tests on the "7Ks" and start driving actual DC Metro area commuters in early 2015. The new vehicles have a more modern sheen to them along with a newly updated Metro logo design with digital speckling surrounding it. Internal photos of the trains have shown that the new cars have linoleum floors in lieu of the unsanitary carpet currently inhabiting many older Metro vehicles. In addition, seats appear to be much thinner and more like that of WMATA's current buses.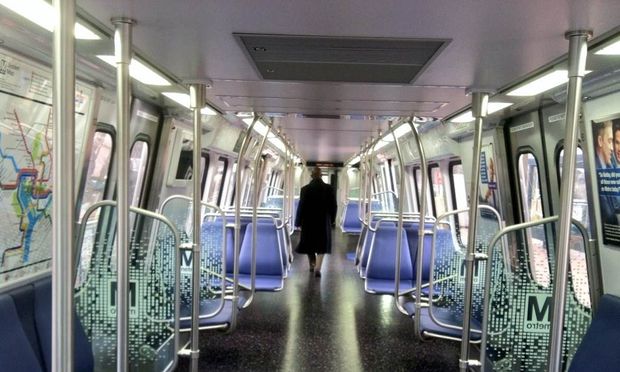 Recently reports of possible delays over safety paperwork are circling the web, suggesting these cars may not be ready in January, after all. According to the Washington Post, some safety gripes made by the Tri-State Oversight Committee are delaying the first passenger-driven trips next month. Whatever the case, the 748 new Metro vehicles are to be ready by 2018.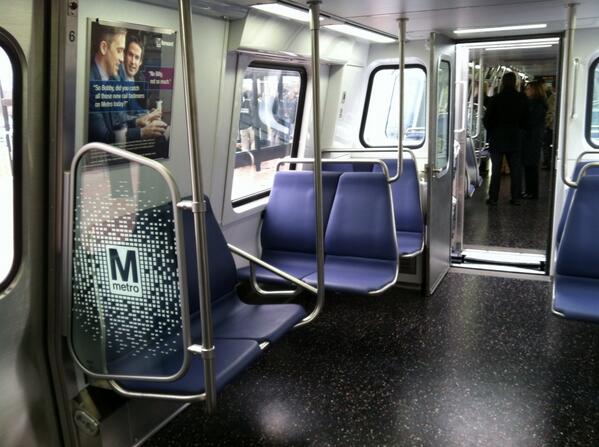 Have you seen any new Metro cars being tested? Let us know in the comments.