Verizon Wireless has begun to roll out Android's 4.4.4 update to the Moto X and the Moto G this week (update 212.55.26.en.US). Reports of the upgrade came out last week when the first Verizon Wireless customers received the update through the soak test, according to Android Origin. Verizon's update lists claims added functionality to the Motorola smartphones' cameras and phone dialer.
More specifically, the upgrade has improved the phones' camera software, thus improving picture quality, lighting, and dynamic range. In addition, the video camera can now pause during recording.  The phone dialer changes make the calling interface very similar to Gmail and Google Hangouts. Users will now see a list of their most recent contacts with their pictures/Google Hangouts avatars. If there is no picture, a giant letter from their first name will be shown, just like in Gmail's inbox.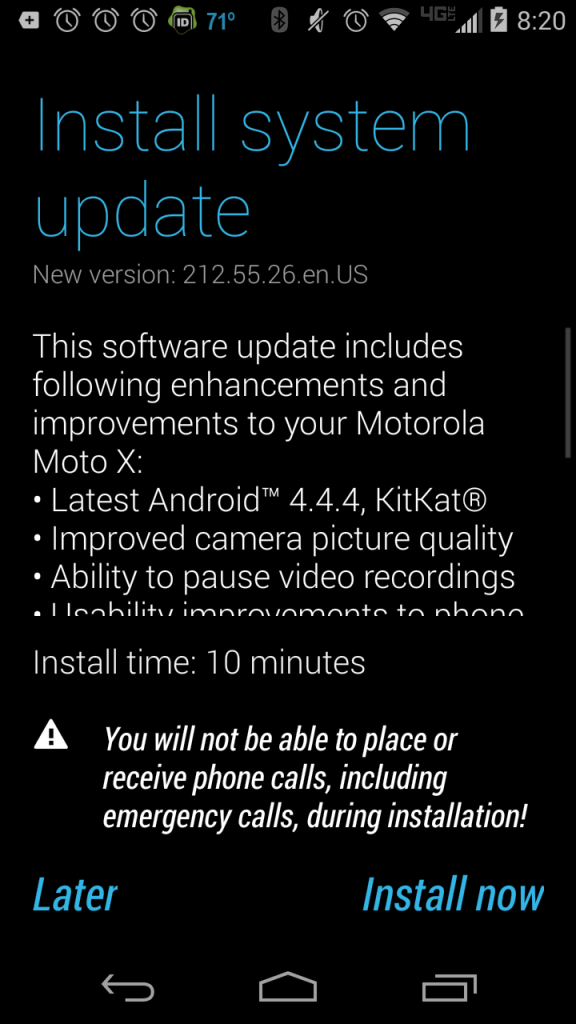 In February, Moto X owners received an update to Android 4.4.2 which included similar improvements to the camera software. In my personal use of the 4.4.4 update so far, the camera updates to Moto X are the most interesting. While changes to shots with the rear camera are difficult to judge, the front-facing camera appears to pick up much more sharp detail than before. Also, the pause button addition to video recording is fun feature that I could see helpful in particularly distracting filming scenarios. Perhaps it could also be used for Snapchat-esque snippets.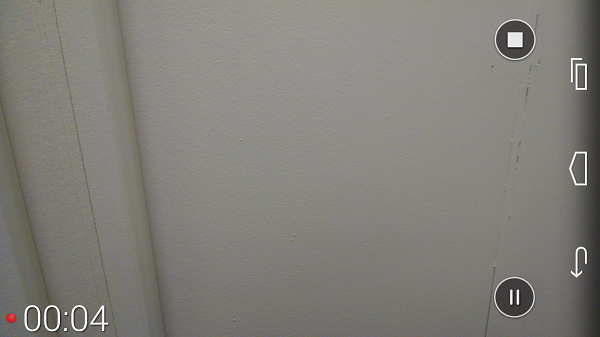 Despite the few updates listed in Verizon's rollout of the Android 4.4.4, you can read Google's full list of changes here. Sor far, the only other phones to receive these updates include Nexus devices and HTC's One M8. If you manage to receive your own Moto update with Verizon, be sure to tell us your thoughts on the upgrade in the comments.
Via: Android Origin, EpochTimes
Source: Verizon Wireless