Today is a great day for Apple fan boys and the face of modern touchscreen software. Apple's WWDC conference in Palo Alto is happening this week and the keynote is about to start as we write this. If history tells us anything, this keynote and conference will bring us a load of glimpses and updates to OS 10. Rumors are saying it will be OS 10.10, AKA Yosemite. Updates to Maps, iTunes especially (Apple just bought Beats, remember?), and other OS standard applications are expected. Stay tuned as we attempt to update accordingly.
CTRL+5 to update our live blog:
2:57: iOS8 is in open Beta today for developers. Tim has wrapped up. No hardware announcements today, folks. But that's WWDC for you. For the full keynote, check out Apple after hours.
2:50: There's big news on the coding front. There's a new programming language called Swift. It's supposed to stay with Objective C so it should translate fine to current developers.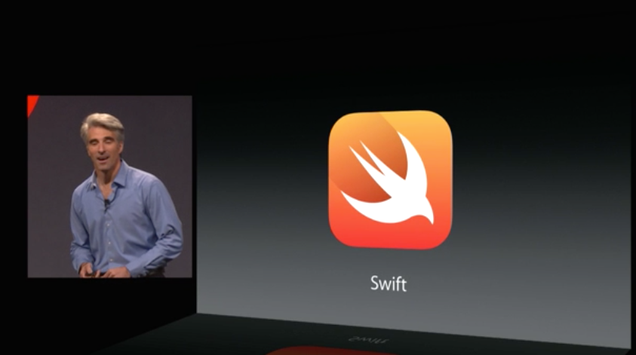 2:36: As predicted, a way to control your smartphone has been added to Apple's iOS. HomeKit will allow you to control lights, close doors, and even use Siri to control it. "Lock her down, Sir," is what I'm hoping flies. It's too bad Google beat them to the punch on Nest. That said, Philips, Kwikset, Honeywell, iHome, Sylvania are in the mix.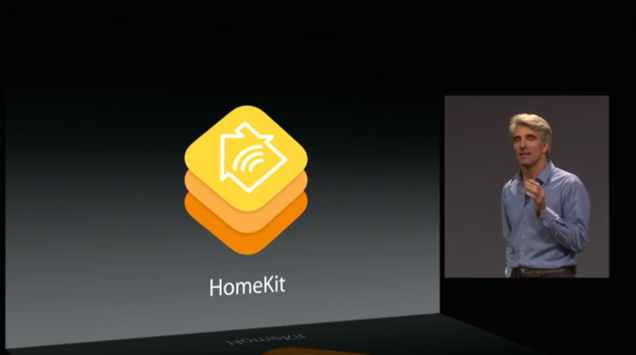 2:34: Breaking news on that previous keyboard mention. You can now install third party apps to upgrade your keyboard. Rejoice, iPhone owners will be able to Swype type!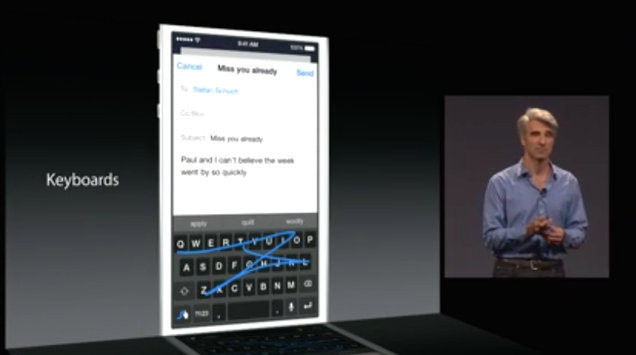 2:18: iOS8 editing features have improved on 7 a bit. You can make those dark photos shine like crazy with their brightness tools. But who can't with Google Photos and Pixlr already?
2:14: You can also ruin your children's lives with iOS8. Save your credit card some damage and put permissions on the app store for Jimmy.
2:12: Okay, very exciting. A third party application, HealthKit, touted by the Mayo Clinic is being worked on with the help of Apple. It will checkup medical data with physicians and patients. Talk about Health 2.0. This is the future of data.
2:10: Boring business versions of software are now ubiquitous by platform. Enterprise. Apparently 97% of Fortune 500 companies use OS Enterprise.
2:07: Self-destructing voice messages have also been added. Snapchat is everywhere now.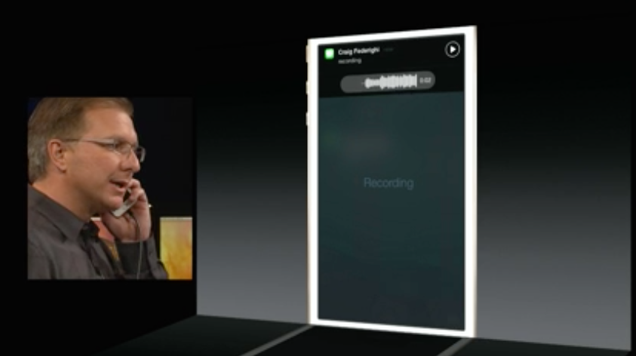 2:06: Dude, he just took a selfie on stage to prove you can send one from a text message with a tap of a button. Facebook Messenger and Whatsapp innovation at best.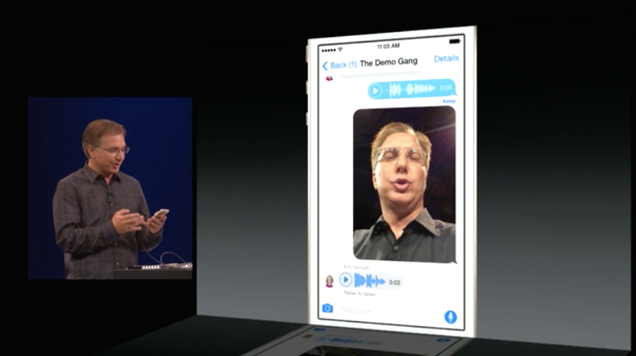 2:05: You can now share your location with friends…in case they didn't believe you.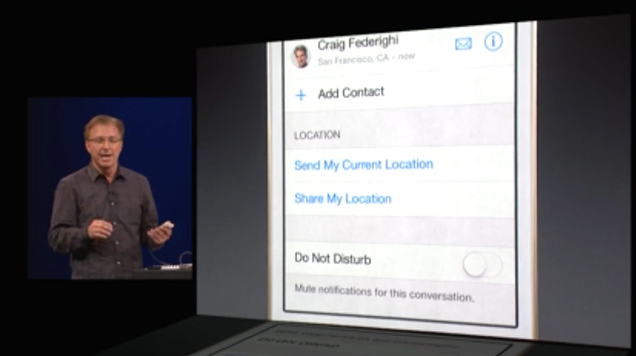 2:03: Apple has added text features that predict your next word. This has been around with Swype and SwiftKey for YEARS. At least Apple isn't against the current. No word on Swype typing.
2:00: You can also be annoyed by contacts more thoroughly in 8, just like with Facebook Messenger. Check out those favorites. Here I thought we were moving away from social media.
1:59: Interactive notifications are cool. Now you can reply without actually being in an application.
1:55: Some new interactions are changing in 8, but first Apple is stabbing Android for not having every phone updated to the latest KitKat. Mind you a few dozen companies make Android phones, not one proprietary monopoly.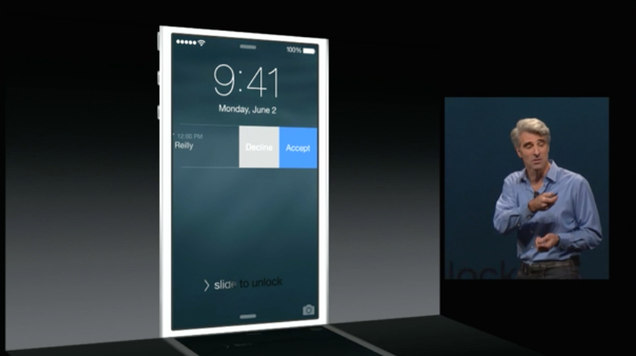 1:54: Big news. iOS 8 was just announced. Will you install it? Duh. It's not a big jump. New features, but a build upon 7. Phew for those just getting used to the weirdness modern that is 7.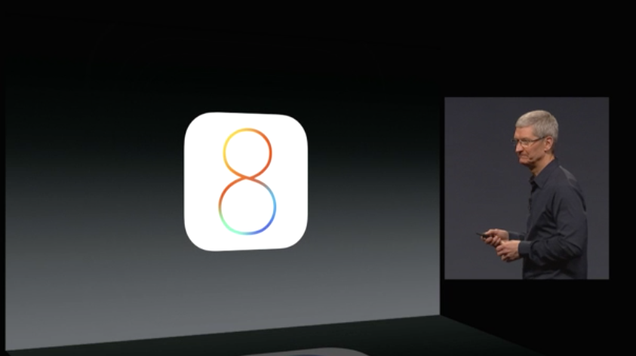 1:50: Uh oh. No you didn't, Tim. Tim just lambasted Android. Steve Jobs is applauding from the grave. First time customers switching to iOS from Android is 130 million.
1:49: Tim Cook is back to discuss iOS. 800 million devices sold. 500 million iPhones.
1:48: There's a public Beta for Yosemite this summer.
"You can sign up on the web and receive access to Yosemite through the summer."
1:47: Dr. Dre was called and asked when to show up for work. It was a bit awkward. How perfect for a tech event!
1:42: SMS is a new big plug here. Apparently you can never get away from your friends now. SMS messages can now be completed on any device, as well as receive. You can do this on Facebook Messenger and Google Hangouts already, I believe. Another feature most of us fear using or find useless.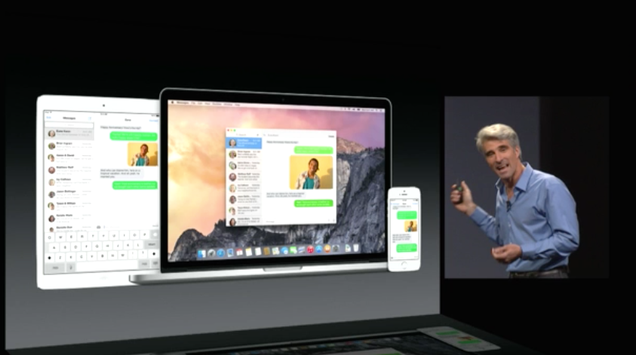 1:40: Airdrop and Handoff allows you to throw tabs and work from your phone to your Mac and vice versa. Nice iOS feature, much like Chrome's continuous browsing between smartphones and any other Chrome browser.
1:33: According to Craig, Safari is at the pinnacle of web standards allowing better memory usage for multiple-tab browsing and even more time Netflix streaming on a Macbook Air over competitors. It's apparently the leader in Javascript now too.
1:30: Safari is now being shown off. It's flat, minimalist and very pretty. Nice Google Search bar right in the middle.
1:28: Another feature added to Yosemite is Mail Drop, to allow sending large files over iCloud instead of email. Bouncing email checks no more!
1:26: iCloud is apparently playing catchup with Google Drive and Dropbox, adding the ability to easily see folders at your leisure. Apparently Windows is also compatible. Let's call it belated market capitalization.
"What the heck, we're throwing in Windows too."
1:23: Scrolling calendar play. Are you yawning yet?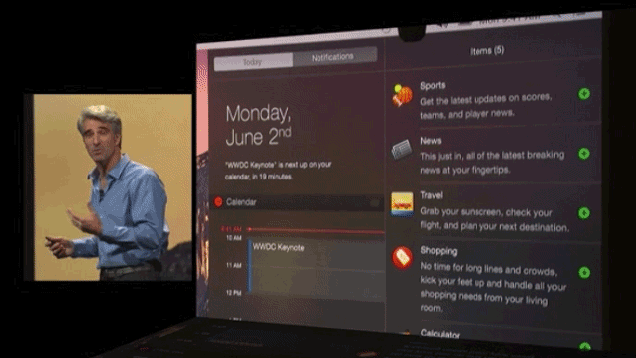 1:19: Tools are now being called "materials," icons and windows look flatter than ever, and translucency is the other buzz word being thrown around.
There's a  "new today view" for "calendar, reminders, weather, and more."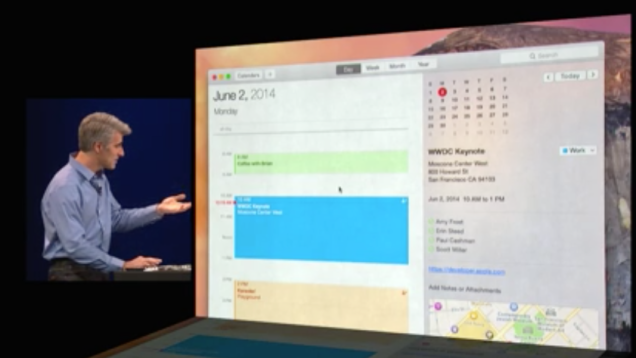 1:16: Thank Gizmodo for the awesome Yosemite gif. Let the unveiling begin!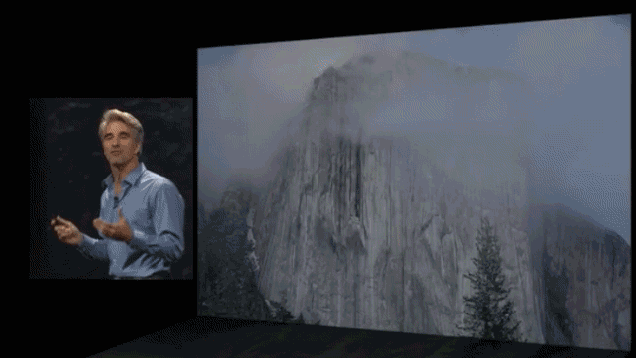 1:13: Craig Federighi is walking in. Specs say he's here to announce the "Yosemite" update to 10. Could it be?!
1:10: Tim says over 40 million copies of Mavericks (OS X) has been purchased. Not bad.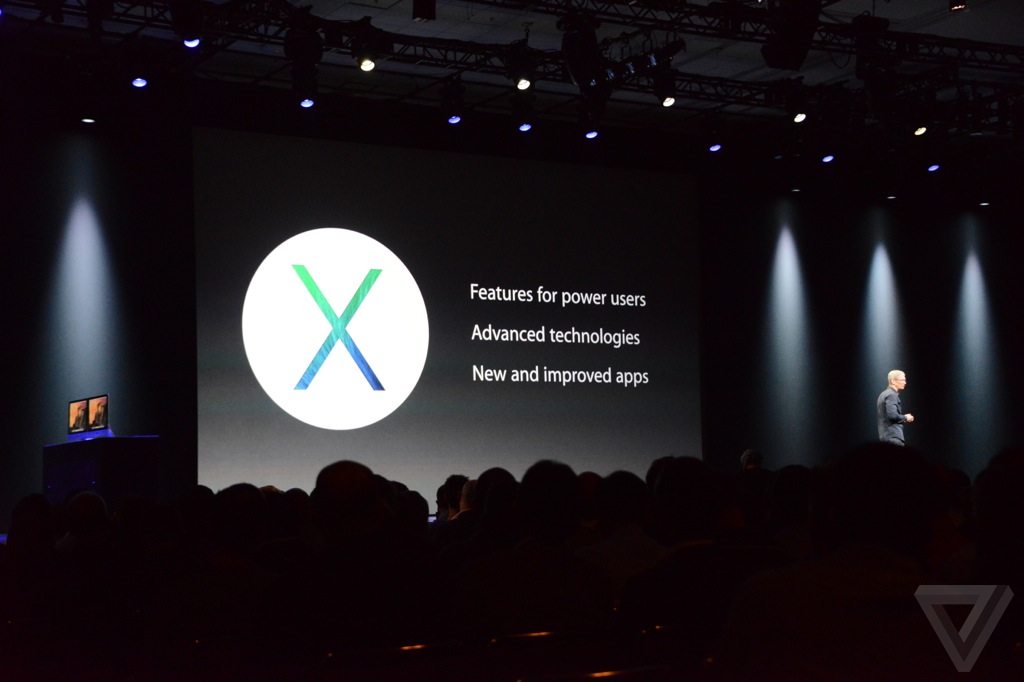 1:07: Tim Cook is out and ready to brag about his numbers. Get ready for the wind.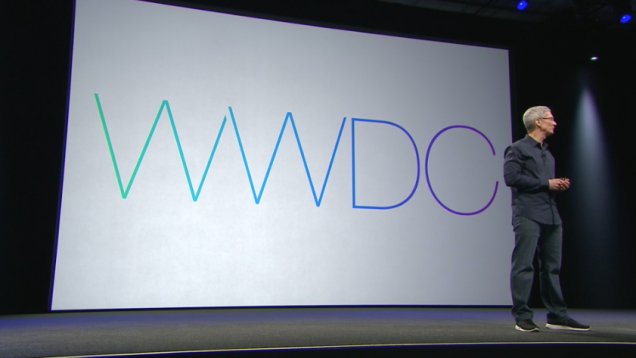 1:02: Apple has started off with a video of Apple lovers talking about their favorite apps. Apparently "Airbnb" saved someone's life.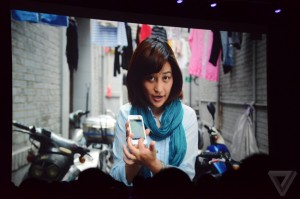 12:52: So far all the updates we've followed are the pop songs included at the pre-event. Foster the People, One Republic, etc. According to Verge, the audio quality is ironically horrible. So much for Beats.