Twitter has added a new feature to its social network for a small number of users. Twitter announced on its blog Monday that users will now be able to squelch or "mute" people they deem annoying. The mute button will only be on the smartphone applications for iPhone and Android. Muting a person will mean that every tweet or RT will no longer show up on your news feed. This also means interaction notifications from them will no longer persist.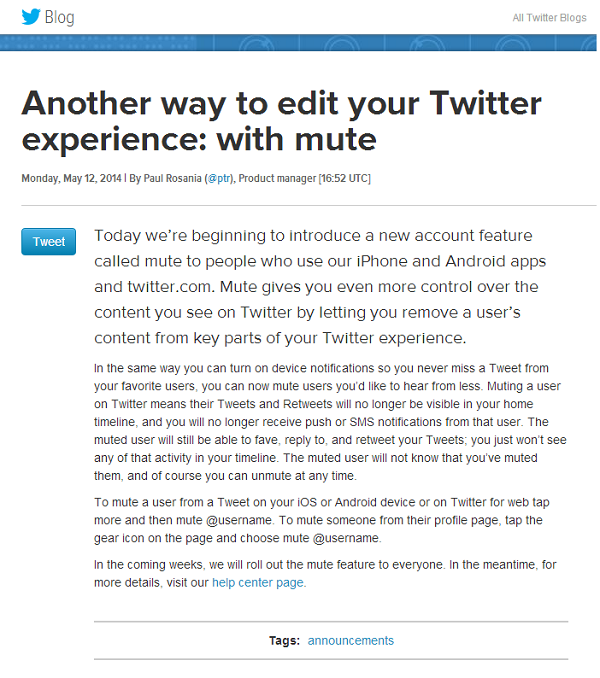 This new feature does not block other users, so they may still favorite, reply, or interact with any of your tweets. This interaction will just not be seen on your feed. The passive aggressive addition is much like the "ignore" feature on Tumblr and the ability to block new feed posts on Facebook from annoying friends. So say goodbye to baby pictures and that creepy, overly attentive  Twitter follower you met at a party once, all without that awkwardly direct blocking or unfollowing.
The feature is currently only available for a small group of users, but Twitter says the complete roll out will be in a few weeks. Let us know your thoughts in the comments below, or if you've  received the mute button.