Since the removal of Flappy Bird weeks ago, the app charts have been drowning under mindless tapping game clones such as: Flappy Wings, Splashy Fish Flappy Doge, and the newest addition, Flappy Miley. Yes, even Miley Cyrus has her own version of the popular smartphone app that was taken down by its creator, Dong Nguyen, several weeks ago.
The games all capitalize on the name and format, although Google did begin banning new Android  games with "Flappy" in the title shortly afterward. In case you're unfamiliar, users simply tap the home screen to advance flapping icons, birds, or fish across screen while keeping them afloat. The goal? Avoid hitting any of the obstacles along the way. Much like the original Flappy Bird, these imitation games have taken over the top of the iTunes and Google Play charts, claiming nearly half the spots in its free Top 25 section.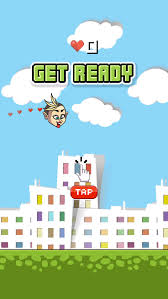 Despite Apple and Google's attack on the "Flappy" clones, their attention is only focused on those that try and coin  'flappy' in the title, thus leaving room for Splashy Fish, (currently # 3) and Hoppy Frog, (trailing behind at 19) to rise from the ashes. Splashy Fish, being the closest replica of the original, simply changes the iconic fish and sets the game underwater. The Italian developer, Massimo Guareshi, released the game mere hours after Flappy Bird was removed, which quickly jumped to the top of the charts.
Flappy Miley, the newcomer to the app world, is quickly rising to join Flappy Wings, (currently at # 1) and Splashy Fish, in the rankings. The app features Miley, tongue out and all, moving across the screen, similar to its fish themed brethren.
This army of incarnations leaves us to wonder how far game cloning will be allowed to go.  With smartphone users being drawn towards the same mindless tapping games that started with flappy bird, a clone of a former game itself, it begs to wonder when the end of this trend in apps will come.