When the RideScout app launched in November with a warm 1776 welcoming by D.C.'s Mayor Vincent Gray and U.S. Chief Technology Officer Aneesh Chopra, it was nothing short of exciting by accounts of journalists and tech bloggers. City Paper. Tech Cocktail. WashPo. Everyone was there. But how was this any different than the last four 1776 app launches? Cheese, wine, notable developers, and sensational talking heads? The hype was par for the course for any of the hundreds of DC tech startups, pushing off into a precarious "new hot app" voyage.
But four weeks after the launch, RideScout CEO and Co-founder Joseph Kopser's beaming Texas enthusiasm can still be felt from across the room. For him, hitting the 10,000 download mark the night of their second press event (12/17) was like Facebook's one million user milestone in The Social Network.
The idea started when Kopser had numerous transportation options while living in Arlington to get around town. "I had a hundred different options and no one place to compare. That's what we want. People don't have to necessarily flip through multiple apps," said Kopser.
RideScout is a transportation app that allows users to find all of the nearest commuter options in one place, offering dozens of different routes to get to a specified destination. It hooks up to Google Maps, tracking your current locations and displaying icons for proximate transportation options. Currently, these partnerships/icons include Metro, Hailo, Side Car, CaBi, and Car2GO. Details on price, distance, bike docks available for CaBi, as well as destination directions and arrival estimates are available for each.
And while Kopser's app may sound like just another run-of-the-mill transit app, there's something different about his pitch. He's not thinking small. He says he wants to "end the DUI." And after studying congestion and confusion of transportation options for the last 2.5 years, RideScout's team has been growing in DC with its sights set on a future in Austin (Kopser's hometown), and every other major city in the U.S.
Thinking big means potential partnerships with Uber, Zip Car, Lyft, and every other major transportation option in DC–services that are going to want to be featured on RideScout to remain competitive. It's a first-world problem, indeed, but Kopser has a valid point. Why use six different exclusive transportation apps to designate one drunken ride home? Or a trip to the grocery store? RideScout plans these in less than a minute, sometimes without even requiring you to exit the app.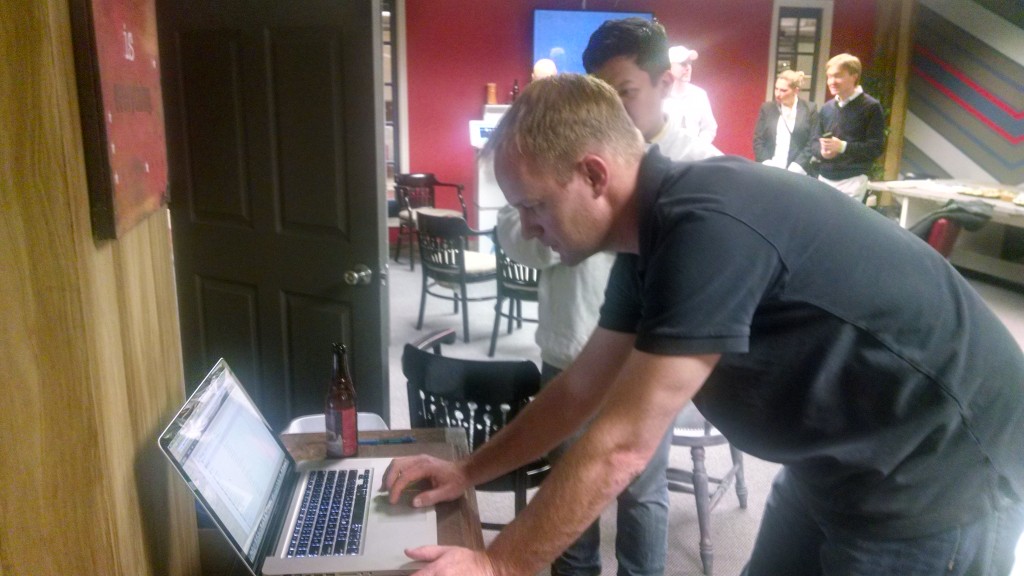 And Kopser's charisma has attracted other big names, most notably his developer and VP of Product Development, Celite Milbrandt. The original founder of Slacker Radio, which is currently featured in every one of Elon Musk's Teslas, has brought his own knack for coding and logistical functionality into the application.
While Milbrandt says Android's native app is still in the works (the current one available is still in Beta), functionality is definitely moving forward with new features on the horizon. And they're open to the feedback. During the closed press event Monday, we spoke with Milbrandt about adding a function that could link RideScout users to Google's native Maps app for turn-by-turn directions and voice navigation. "Yeah, we can do that," said Milbrandt.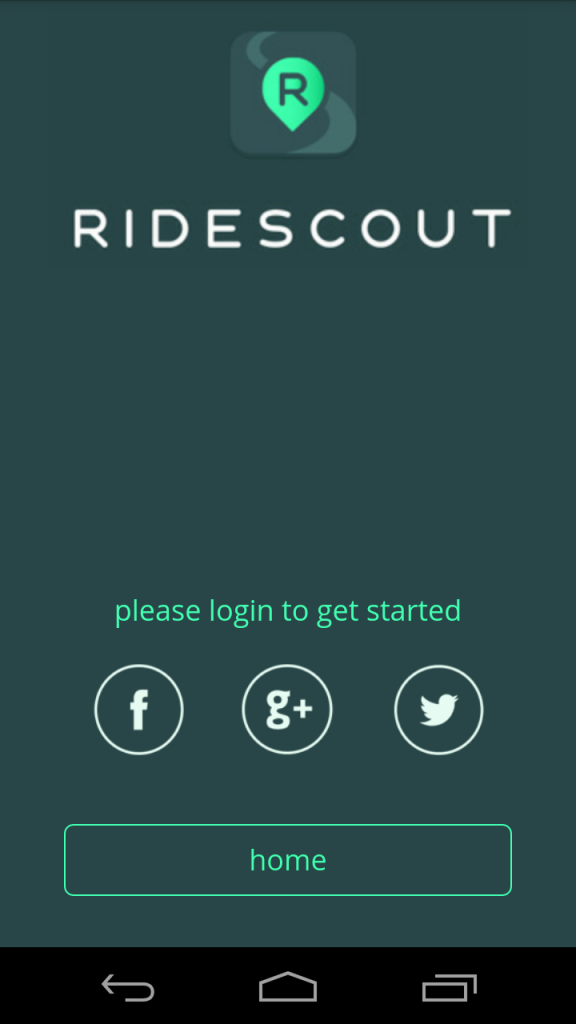 In addition, RideScout's developers have been working on a new feature for CaBi dubbed "Dock Block," which could solve an inconvenience CaBi users have been dealing with for years. This is a common problem when riders get to their intended CaBi docking station only to find out the last slot has been filled. Currently, RideScout shows users how many bikes are docked and available for use. The new feature will notify RideScout users via text message when a destined dock is full, suggesting an alternative CaBi dock station and route.
"We'll send a text that the dock at 15th and L is full, and now we recommend that you go to 15 and K to get that dock. It's the next nearby dock," Kopser explained.
Milbrandt has even put together a chart of the rising problem of "dock block," a sure sign of the use DC's Capital Bikeshare is a hit of its own.
"That's a chart of the dock blocks and the no bikes available throughout the last three years, so you can see the trend is that it's a continuing problem. There's lots of technologies on the back-end trying to solve it, but we're trying to solve it on the front-end to let the user know as quickly as possible, so that they can re-route and still get to their meeting because there is a bike rack just a block away," said Milbrandt.
The updated RideScout app will also auto-populate further distances from current locations in order to display all transportation services around you, more like Car2Go and Zip Car's apps. "We've given you a tool to personalize transportation. We didn't want to dictate," said Kopser.
Members of the team hinted at possible future partnerships with ZipCar and more involvement with social media tools, for instance the ability to scout Facebook friends near your destination.
Considering the increasingly competitive market for ride-sharing and smartphone-based cab haling services in Washington (and other cities), RideScout has a promising future. And with the support of DC's most reliable public transit market along with over 10,000 downloads, it might have just proven a success.