Reddit Cofounder Alexis Ohanian visited Washington D.C. Tuesday on his bus tour around the United States promoting his book, Without Their Permission. The 100 college-bus tour includes stops at bars and campuses around the United States, including tonight's event at D.C.'s well-known Eighteenth Street Lounge (ESL) which is owned by music group Thievery Corporation. In addition to a stop at George Washington University last night, Ohanian stopped by ESL to speak with Host Sascha Meinrach, VP of the New America Foundation. He also answered questions written by the audience. Much of the discussion covered Ohanian's thoughts on dumb-luck success (selling Reddit to Conde Nast), his philanthropist/entrepreneurial spirit, Internet freedom, and obviously Reddit in general.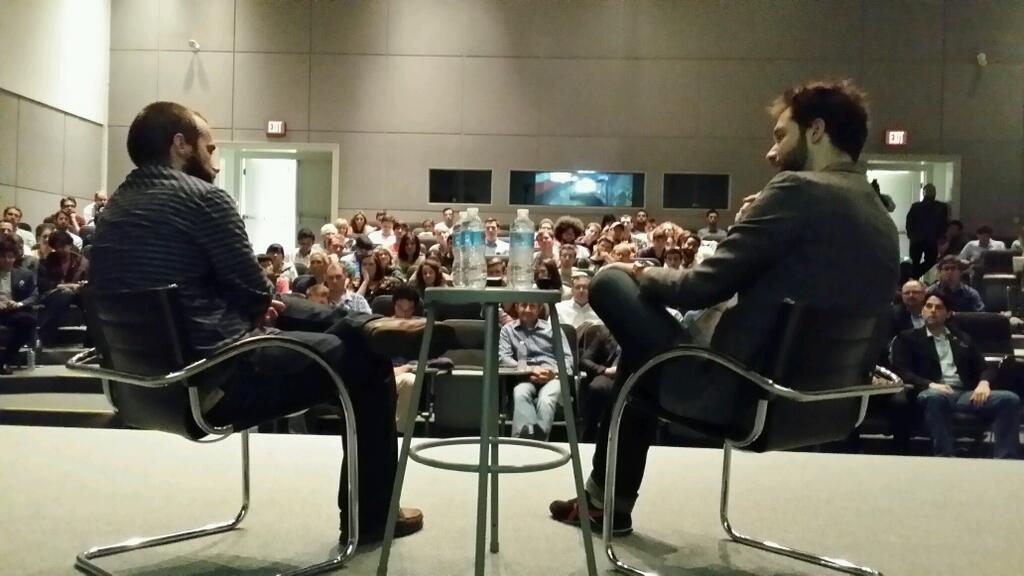 Image: Ohanian's blog, Withouttheirpermission.com
Slate's Future Tense Now hosted the event, and much of the Q&A  part of the event revolved around Ohanian's own successes, including Reddit, Hipmunk, and his self-described philosophy of "Making the World Suck Less." The motto has aptly been used to name his discussion tour, Making the World Suck Less with Alex Ohanian. Mentions of Edward Snowden and Anon were made during the event. As for Ohanian's personal tech? We spotted a Samsung Galaxy Note III in his coat pocket and Galaxy Gear on his wrist. So, at the very least, Redditors can take solace in the fact Ohanian continues to be at the forefront of tech. Stay tuned for our review of said device next week.