One of the first questions I received after today's iPhone announcement was "Which new iPhone should I buy?" After all, this was the first time in Apple smartphone history that two new iPhones are being released at the same time. For most smartphone enthusiasts, the decision is easy. The iPhone 5S is the latest and greatest and offers the upgrade they have been salivating for since last October. But for the general consumer, the decision to spend $100 more for their smartphone might not be as straightforward. Let's break down the differences of each phone and make a case for who should buy the iPhone 5S or iPhone 5C.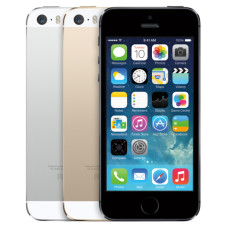 iPhone 5S: The next great thing
The iPhone 5S is a "true" upgrade to last year's iPhone 5. The form factor and build pretty much remains the same, although there are a number of hardware updates. The iPhone 5S features a 4-inch Retina display, an all-new A7 chip, which claims to be twice as powerful as the iPhone 5, an redesigned 8 megapixel iSight camera with "True Tone" flash which should improve the quality of your photos quite a bit and introduces fingerprint technology called "Touch ID," which will allow you to unlock your phone, download apps and make secure iTunes purchases. The iPhone 5S will be available in three colors: silver, gold and space gray and can be purchased with either 16GB ($199), 32GB ($299), or 64GB ($399) storage capacities. Both the iPhone 5S and iPhone 5C are iOS7 compatible and are equipped with LTE bands on all four major U.S. carriers.
So who should buy this iDevice? Well besides myself, the iPhone 5S will probably be purchased by a majority of Apple smartphone users who are off contract. These people are comfortable buying a new iPhone for $200 or so on contract and coming from an iPhone 4s, the iPhone 5S is a major upgrade. They aren't interested in the color options of the iPhone 5C and are more focused on the hardware features that the iPhone 5S offers. Speaking of color options, maybe they have always wanted a gold smartphone. They always want to be on the cutting edge and if they don't upgrade each year, they want their device to be able to sustain two years of power use. They need 64GB of storage space to save all of the photos, music and movies they can get. The iPhone 5S offers these users the best Apple has to offer in a smartphone.
iPhone 5C: A colorful alternative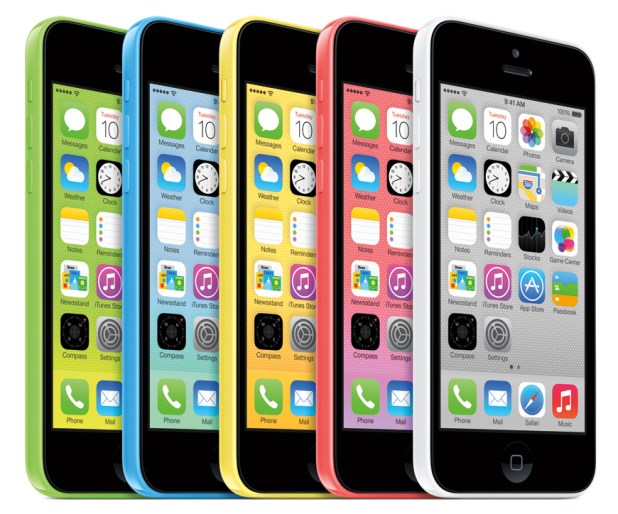 The iPhone 5C was clearly designed to fill a much needed demographic of Apple and non-Apple smartphone owners. The hardware specs on the iPhone 5C are actually not too far off from the iPhone 5S. The biggest difference is the unibody hard-coated polycarbonate (plastic) design and the A6 processor currently found on the iPhone 5. The iPhone 5C is a little taller and heavier than its brother, but still features a 4-inch Retina display, an 8 megapixel iSight camera, 1080p video recording and LTE. However, you can set yourself apart visually with colors such as white, pink, yellow, blue and green. You also get a wallpaper that matches the exterior and your choice of six new cases to mix and match your shiny new iPhone. The iPhone 5C can be purchased with either 16GB ($99) or 32GB ($199) storage capacities.
Believe it or not, there are plenty of people out there that don't need the latest and greatest smartphone. These people simply want a phone that they can easily make calls, send text messages, check email and browse the internet on. They don't need all of the "bells and whistles" of the iPhone 5S and they would rarely, if ever, use the fingerprint scanner. They might also be in an emerging market where the iPhone 5C will undoubtedly do very well thanks to the lower price. They might be on T-Mobile where they can walk in to a store and leave with a new iPhone without putting any money on the table. They might be a younger person who loves the color options available on the iPhone 5C who doesn't have the cash to put down on an iPhone 5S. They might be an Android user who have always strayed from the iPhone due to the cost. For these people, the iPhone 5C is still a powerful alternative to the iPhone 5S and not a device to ignore.
In the end, the choice is yours
These two new new iPhones are clearly designed for different smartphone buyers. Whether you prefer the high-end iPhone 5S or the colorful, low-cost iPhone 5C, there is no denying that both phones maintain the quality Apple has built their empire on. I have used "budget" Android devices and they feel cheap. I don't doubt for a minute that even though the iPhone 5C is made of plastic, the device will still feel premium in hand.
I still feel that iOS7 is still the biggest "feature" of the new iPhones and will make for a tremendous upgrade for iPhone 5/iPhone 4S users (It is finally time to upgrade you iPhone 4 users). Although today's announcement has seen mixed reviews, the new operating system is truly revolutionary and will further Apple's dominance in the smartphone market.
Which phone are you buying? Let us know in the comments!