Ladies and gentleman. Apple lovers everywhere. The rumored September 10 iPhone 5S/iPhone 5C announcement looks all but certain at this point thanks to an invitation sent around today by Apple. The invitation came from Apple CEO Tim Cook and reads:
This should brighten everyone's day.

Please join us for a café breakfast and coffee bar on September 10 at 9:00 AM followed by an executive presentation at 10:00 AM.

This invitation-only event will be held in Town Hall at 4 Infinite Loop in Cupertino.
Some have pointed out that the phrase "brighten everyone's day" and the colorful invite art to allude to the new colors  that will be available on the iPhone 5C. This would mark the first time two iPhone models are announced at the same time.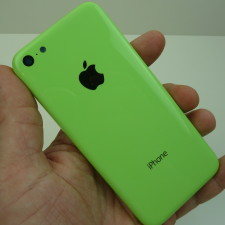 In addition to the iPhone 5C, we are also expecting an update to the iPhone 5 and possibly a new iPad/iPad Mini announcement. We also hope to learn the availability of iOS7 which is usually released a couple days before the new iPhone hits stores. By the way, the rumored release date for the next iPhone is September 20, only ten days after the announcement so we won't have to wait too long.
Many have said that Apple's design has become stagnant, but with two iPhone models and a completely redesigned operating system, we think Apple is poised to release another game changer. Apple will never again be able to revolutionize the mobile industry like they did with the original iPhone but this year, the naysayers will definitely have some food for thought.
We on the East Coast have 12pm on September 10 penciled on our calendars and will keep our readers updated as soon as the announcement has concluded.