Now that Apple has finally shown iOS7 to the world, there have been very mixed feelings from the media (See here, here and a poll here) about the future of Apple's latest update to the "world's most advanced mobile OS". There have been tons of upgrades and enhancements and the entire OS was redesigned by Jony Ive. The OS is now lighter, faster and smarter.
But there will always be people who disagree with Apple's update to iOS. After all, iOS isn't for everyone. No mobile OS is. But with all that we have seen, and we haven't yet secured developer access to an iOS7 beta, we think it would be pretty hard to say that the latest release of iOS7 is nothing short of amazing.
Yes, many of the features Apple announced yesterday bring them in line with those currently available on Android. Sure, there are elements of the "flattened" design that resemble Windows Phone design. But when you compare these mobile operating systems one on one, they are all unique in their own way. From the home screen to individual apps, each OS interacts with the user differently and iOS7 again sets the bar extremely high.
During the announcement, Apple previewed a few key features of iOS 7. However, there are also more than 27 new features that weren't announced. And just as Apple didn't have enough time to cover them all, we will list the top five features that we are really digging.
iTunes Radio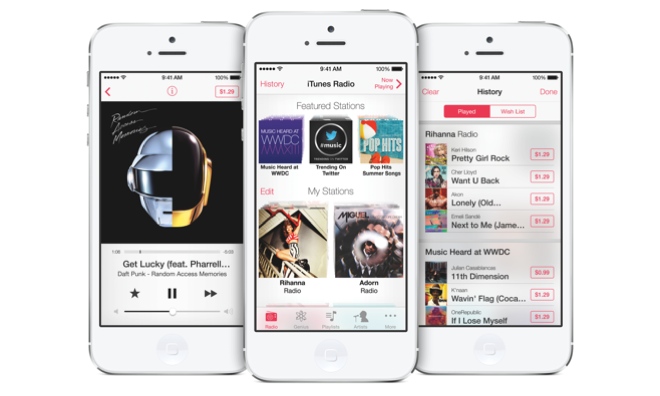 iTunes Radio was one of the most hyped features leading up to WWDC and deals with the music labels were being completed just days before its announcement. Set to compete with Pandora (Pandor's stock was actually up about 3% during the announcement), iTunes Radio is accessed within the redesigned Music application and provides free (ad-supported) streaming music wherever you have an internet connection.
Users can add a new station by searching for an artist name, song title or genre and iTunes Radio will play a mix of songs with a similar sound. You can save default stations or create your own custom station. If you feel compelled to purchase a song you hear, there are links directly to iTunes where you can purchase the song of your choice.
Audio-only FaceTime Calls
Voice over IP (VoIP) calling has always been a very sought after feature. T-Mobile offers a VoIP calling solution on their network which allows users to place phone calls over an internet connection rather than the cellular netwok. There are so many advantages to this service including saving minutes if you are on a limited plan and maintaining the ability to call someone even without cell coverage.
Now Apple users have the ability to place calls to other iPhone users (It hasn't yet been determined if this will work with iPads or Macs) as long as you are connected to a Wi-Fi network. Working in a hospital, I can truly appreciate the ability to place and receive calls from the depths of the building where cell service is nowhere to be found.
Siri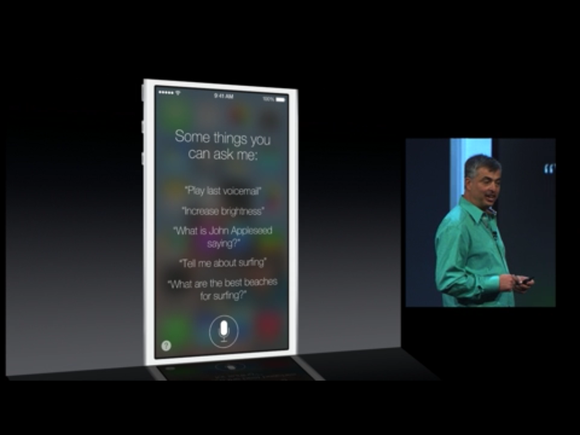 Siri, Apple's personal assistant, has been upgraded to be able to cater to its owner even more than before. Siri has some new and improved voices and will let you choose between male and female. There is a new interface that hovers over the home screen rather than slides down on top of it. You can now search the Internet's biggest encyclopedia, Wikipedia. You can even search Twitter and more surprisingly, Bing. Apple must really hate Google if they are bold enough to cut a search deal with Bing.
People report great search results using Bing but we are so accustomed to search with Google, the transition is almost impossible. Bing results in Siri may be the first steps in changing our search behaviors.
In addition to these enhancements, you can also ask Siri to return your calls, play back voicemail, toggle settings such as bluetooth, Wi-Fi etc., and control music.
In addition, select auto manufacturers will be providing Siri integration in their 2014 models allowing you to take iOS with you wherever you drive.
Improved Notification Sync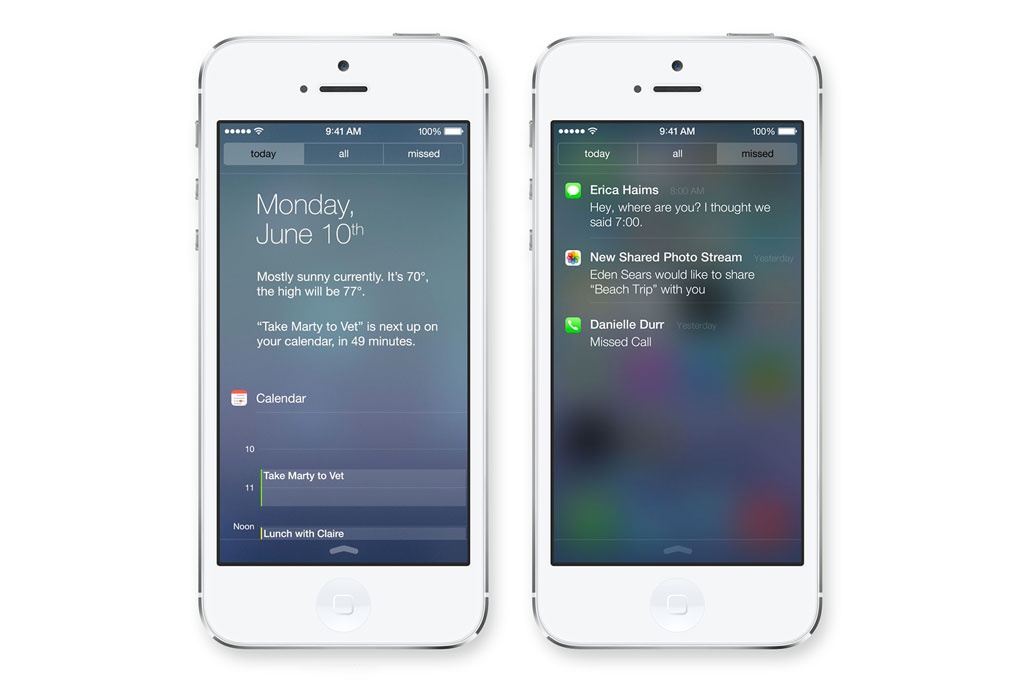 How many Apple devices do you think the average iPhone user owns? Speaking only for myself, I have an iPhone, iPad and Mac which all receive the same notifications over and over again.
Currently, you will receive a notification on each device and upon reading your message, be forced to check mark that same notification on your other devices as read. Not only does this become a rigorous task when you are constantly receiving texts, emails and social updates, but it takes up precious time that can be spent on other tasks.
In iOS7, Apple introduces a  "dismiss once, dismiss everywhere" notification sync between your devices ensuring your sanity when receiving numerous notifications across multiple devices all day.
Control Center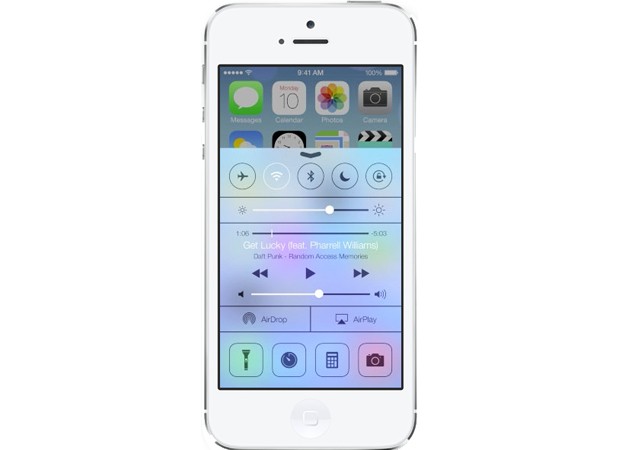 Control Center is a feature that is long overdue for iOS. Currently, if you want to toggle Wi-Fi or Bluetooth, you need to comb through settings menus before accessing the controls. Android users have had a "power control" widget for many years and finally iOS users will have quick access to the controls used most often.
By swiping up from the bottom of any screen — including the lock screen — users will be able to turn on or off Airplane mode, Wi-Fi, Bluetooth, and Do Not Disturb, lock the screen's orientation or adjust its brightness. There are also music controls, options to connect to AirPlay-enabled devices or Air Drop and quickly access utilities such as a flashlight, timer, calculator, and camera.
Later, we will discuss Apple's completely revamped design (for better or worse), including the home screen, application icons and individual core app design.
For a complete list of features unveiled in iOS7, visit Apple's iOS7 feature guide.