God (or your entity of choice) knows you spent at least two minutes this morning frustratingly untangling your ear buds. Thankfully, now there's a solution besides being a more organized human being. Kordl, a new product appropriately named and aimed to solve your tangled cord issues, was launched today via the crowdsourcing site Christie Street by J2.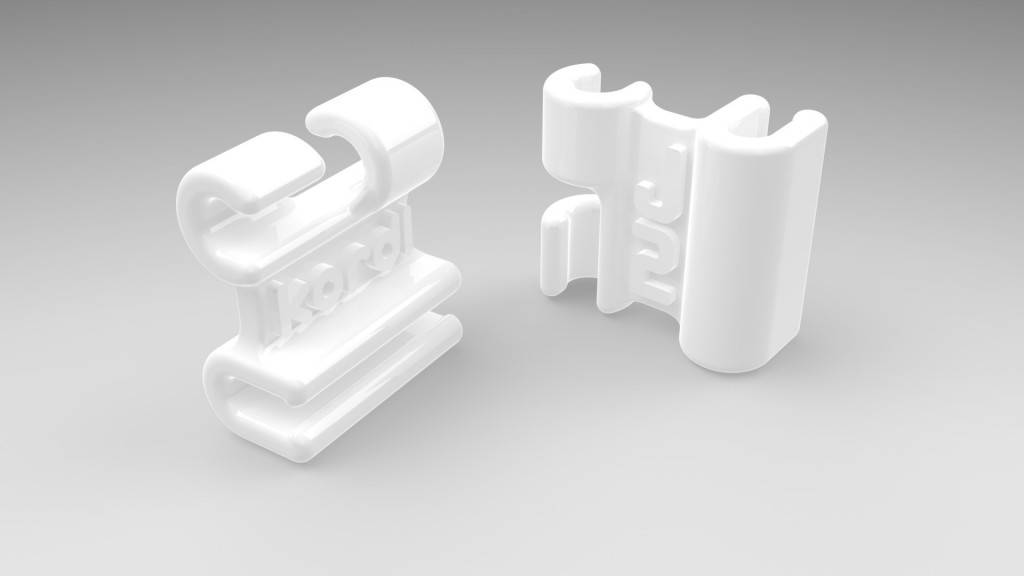 The innovative product keeps your headphones tied together tangle-free "instead of a jumbled bowl of spaghetti" via a tiny molded-piece of plastic.  The nifty invention has grooves for your headphones' cord. Just snap the end of the wire (jack-end) in one groove and the buds-ends into the other, then twist to lock them in place. When you need to use them again, simply untwist, pull and voilà, untangled headphones. If you don't believe or understand us, check out J2's classic "how do I solve this problem" infomercial and pitch below.
The inventors have a $25,000 backing goal, and you can pre-order three Kordls for $7.50 starting now. The units will be manufactured in the United States. Now to solve our new problem: keeping track of this useful piece of tiny plastic. A Christie Street rep suggested that since you do receive three units, losing one wouldn't be a big deal. It was also noted that the Kordl has stayed handily attached to their headphones during their own review. If J2 hits its dollar mark, estimated delivery for the Kordl will be this July.
Would you pay $7.50 for three pieces of plastic you could feasibly lose? Let us know in the comments.
Source: ChristieStreet