Motorola is looking to recharge the RAZR's reputation this year with several new models of its DROID RAZR on Verizon Wireless with repetitive and confusing nomenclature. M, HD, MAAX HD… You get the drift. Tech Void reviewed the RAZR M a few weeks ago, and now we bring you the RAZR HD on Verizon Wireless. We know what you're thinking: How can it be any different? You'll be as surprised as we were and weren't.
Design
We liked Verizon's DROID RAZR HD much better than the M for various reasons, despite M's purpose as a smaller handset. It's sleek and edgy, unlike the rounded aluminum of the M, and the body is slim and well-structured. It doesn't feel cheap, just very sturdy. Like the other RAZR renditions, the HD comes with Kevlar backing that feels nice in the hand and doesn't hold on to fingerprints unless your hands are greasy. That said, in the cold, it's pretty slippery and drops were a constant concern during our Washington D.C. commute, especially considering its 5.15 oz heft. Some of this was also due to its girth with its 4.7″ screen, making it larger than the average palm and cumbersome to grip (just like every other handset over 4.5″). The weight isn't bad when playing gmaes or surfing apps, but holding it to your ear for calls is definitely more of a chore than compared the the astonishingly light Samsung smartphones (SGSIII and Galaxy Nexus). 4.73 oz/4.94 oz, but that's small potatoes if you're an email/texting maniac like the rest of the first world (#firstworldproblems). For ports, the headphone jack is up top, aluminum covered volume rocker and power button are on the right side, and HDMI/Micro-USB ports are on the lower left. Overall, it's a very attractive handset. The body is very cohesive and the brushed aluminum sides give a nice black/silver contrast in the light. It's also less bulky and angular than previous iterations like the original Droid RAZR and MAXX, which is much preferred. If you do decide to go with the HD, don't buy a case. Just pay the insurance and show off your DROID with pride. It's using Corning's Gorilla Glass, after all.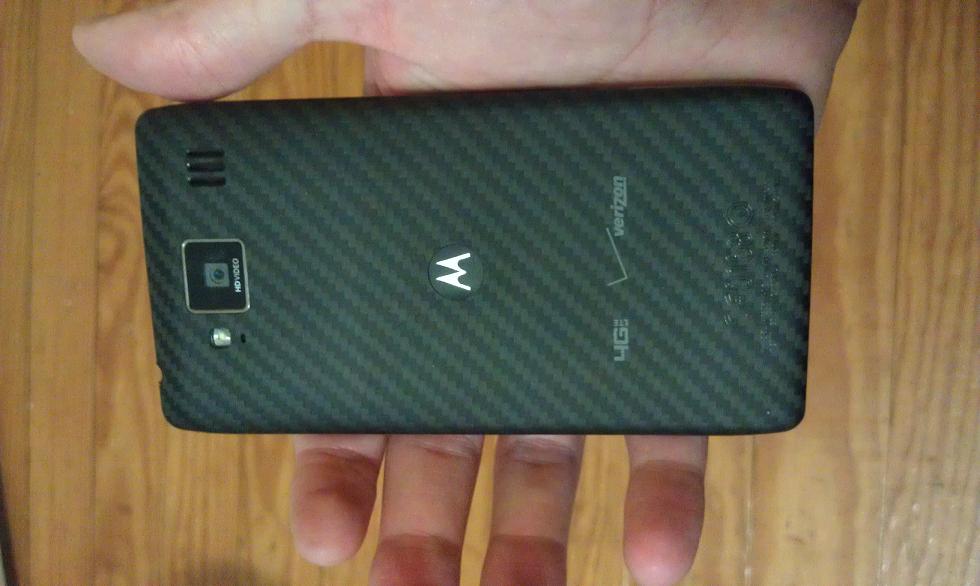 Specs
RAZR's been making itself known as the larger than life in screen and battery life, and Droid RAZR HD is no different. With 4.7 inches of gorgeous OLED real estate and 5.15 oz of smartphone heft in your hand, this one is a bit of a doozie in terms of specs and size, yet still remains smaller than some of its competitors breaking 5″. But its dual-core Qualcomm 1 GHz Snapdragon processor is a dream, and the 8-megapixel rear camera is nothing to sneeze at in terms of color reproduction, brightness, and use in low-light conditions. Even the front-facing cam is great for self-pics at the Instagram-gym or with your friends at the bar. And genuinely, the LED flash is amazing and doesn't make you powder white with red eye. The HD comes with Android's 4.04 ICS which we all love and hate (think constant WiFi pings and breezy swipe away notifications), and a 2530 mAh LiIon, non-removable battery along with 16 GB of internal storage for your Facebook baby pictures, music, and late-night jealous-grams. Could we beat this Insta-horse any deader? Try us.
It's so common place now that we forgot to mention the best part of the RAZR HD, Verizon Wireless' blazing 4G LTE network. We easily got 10-25 mb down in full bar areas, and still could get decent 3G service underground in Washington's Metro between stops (Just don't expect you phone calls to hold down there).
Battery
Remember when Motorola released the Droid RAZR and the Droid RAZR MAXX with a bigger battery several weeks later? Well, you don't have to worry about that any more, early adopters RAZR HD packs a 2530 mAh LiIon, non-removable battery that is rated at about 20 hours of talk time and solid standby, depending on signal strength and usage.
In our testing, the phone lasted one eight hour day of moderate use (checking email, Instagram, texting and Facebook) and a day of standby after that before it died. Granted, new batteries don't show wear for months, but if the last couple weeks say anything, it's that forgetting your charger is not the end of the world. Even red-lining doesn't mean it's over with RAZR HD. Outlet anxiety was never an issue during this review, even when streaming an episode on Netflix at 20%. So do you need to pay Verizon $100 more money for the MAXX HD? Maybe, if you're never near an outlet.
Screen
One thing we really loved about this model is that the 4.7″ OLED appears to be right at the surface of the phone, almost flush with the plastic bevel around the screen much like the new iPhone 5. This makes the phone appear completely black when off, save for a bit of reflection. It's cool. The screen's glow is obscenely bright and sharp, plus the viewing angles are great and it does fairly well in direct sunlight. Text is easy to read and the colors are fantastic for viewing photos and web browsing. We also like the on-screen buttons that appear when woken out of the lock screen. It just makes it feel more 2012 and less messy to look at when off.
Camera and Video
The DROID RAZR HD's 8 megapixel, 1920 x 1080 (1080p) HD camera is named for exactly that. The HD's cam has focused zoom, multi-shot settings, panorama, and live photo filters for taking photographs. All of our photos came out astonishingly sharp, vibrant, and detailed. The LED flash, as we mentioned before, is possibly the best we have seen. It doesn't red eye you indoors, and it doesn't paint you ghost white either. We took some shots of fall skies and lush settings, and had a difficult time picking the best photographs. Low-light was fine even without the flash, but if needed, we actually would recommend using it, because it was seriously that decent. Panorama mode is fun additive, and the multi-shot is great for making sure your friends' eyes were open or catching that bird as it flies away from you. There's also an HDR mode for photographs that puts it in a higher quality and larger files sizes. These below were shot in normal image quality. We had a hard time seeing a difference in HDR, but for those in love with quality image files, it is definitely an option.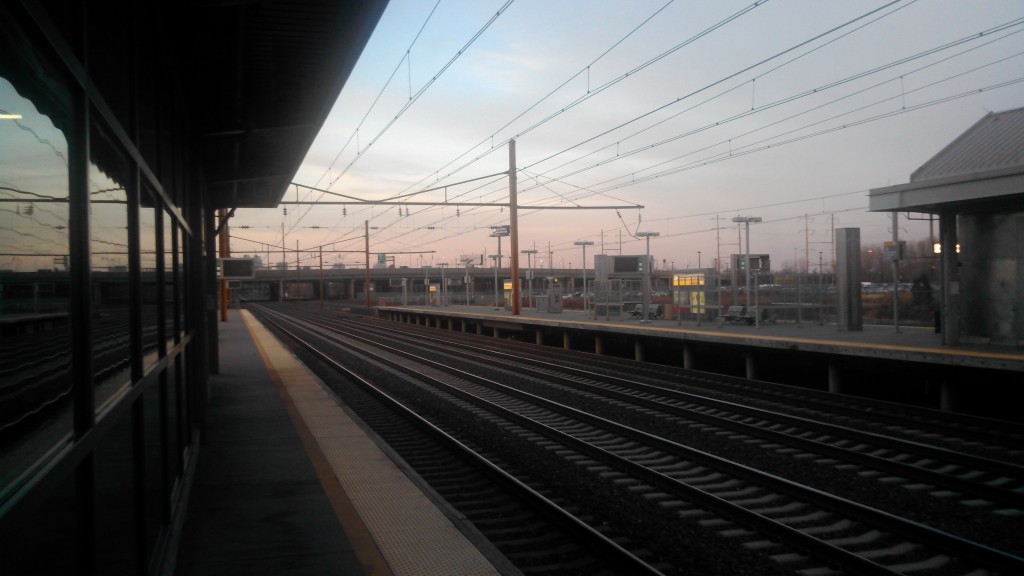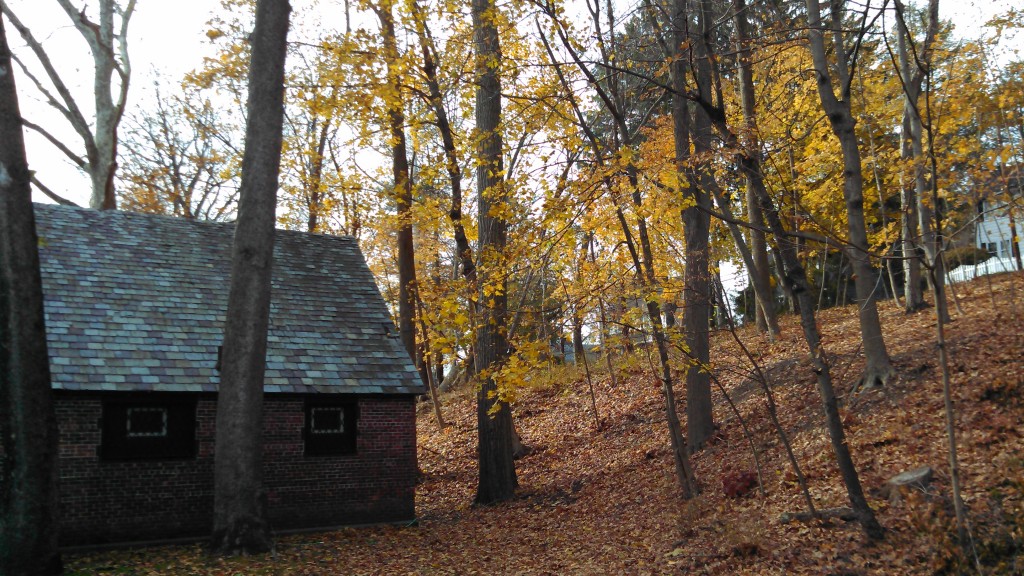 As for video, you can film in 1080 with the HD, and it does very well. You can see our test clip below and see how lovely trains in Newark look coming through.
Lastly, the Front-Facing HD Webcam (1.3 MP, 720p HD video recording) is perfect for your MySpace-style body shots, close ups with friends, or even spotting that blemish in lieu of a mirror. Just be sure to turn of the shutter noise when you're fawning over yourself in public. It works pretty well in low-light for a front-facing cam, and hits any laptop's I've used out of the park.
Interface
As we mentioned in the RAZR M review, this comes with ICS and Verizon's overlayed Smart Actions (suggested actions), as well as the annoying "Would you like to switch to Wi-Fi" pop-ups every which way. While some of the customized features thrown in by Verizon aren't entirely useless, it's still not stock Android to much of our dismay. But is it a deal breaker? Of course not. Many of the rather annoying features can be turned off or downplayed, but the minor inconveniences could definitely feel like mosquitoes after a while. Our favorite part of the ICS is the swipe away notifications, which is a great tool, but a heck of an Easter egg to find. Tell your friends.
Overview
We really loved this phone. The camera was near flawless, the design very attractive, and the 4G speeds and battery life are absolutely nothing to knock. The downfall? The size. RAZRs have everything but the comfort in the hand at their disposal (which is why the RAZR M exists). We at Tech Void just found the grip of the HD wider than comfortable. Even texting and normal web browsing was a bit cumbersome due to this. Carrying the phone around at room temperature was fine; but it's winter, and any trips outside made the Kevlar less grab-worthy and the device prone to slippage. Still, in the grand scheme of things, these are small physical preferences that many may not share, especially if you have large hands. The software has its own hiccups such as constant WiFi connect pings, but it's still the modern Android you know and love. We give it an 8/10. The DROID RAZR HD goes for $199.99 with a new two-year contract with Verizon Wireless.